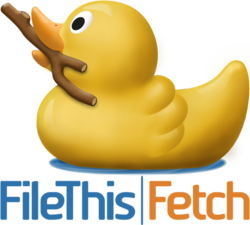 San Francisco, CA (PRWEB) January 26, 2012
MACWORLD EXPO: OS X Zone -- Booth 228-029, San Francisco, CA—January 26, 2012—FileThis, a Marin, California-based startup, today announced the public beta release of FileThis Fetch, a service that lets consumers go paperless. Users gain control of their documents as Fetch automatically finds and fetches monthly bills and statements and stores them on the desktop, or in the cloud. The service costs $2/month and is now available in the U.S. with a one-month free trial.
Fetch will download and organize years of information from household accounts such as banks, credit card companies, insurance companies, brokerage firms, mortgage companies, and phone and utility companies. The information is securely captured regularly and downloaded to Evernote, or to a folder on the user's computer. Additional cloud vendors will be supported soon.
For more than a decade, household providers have been asking consumers to "go paperless." There are many benefits to replacing paper documents with digital documents:

eco-friendly
reduces paper clutter
easier to search and find
easier to store and manage
easier to share, where appropriate
The problem with going paperless is that providers don't actually deliver documents. They store them, taking them out of the consumer's control and making it difficult to stay organized. FileThis Fetch solves this problem by delivering documents directly to the consumer, offering all the benefits of going paperless, and for the first time giving the consumer full control over their digital documents.
Industry veteran and FileThis founder Brian Berson says "FileThis Fetch is the first-ever service to let you automatically capture your confidential online documents for household and financial accounts, and bring them home, or to the cloud, and make them useful because they are fully searchable."
How it works
Users first decide whether they want their documents brought to the desktop or to Evernote. The user then selects and authorizes connections to their online household accounts from a list of more than 50 institutions, including Wells Fargo Bank, Bank of America, American Express, Charles Schwab, Fidelity Investments, AT&T, Comcast, Allstate, Aetna, and others. New providers are being added continuously, and automatically made available to all users.
FileThis Fetch connects and fetches the user's online documents and delivers them as searchable PDF files. Rather than using cryptic filenames and random file creation dates, FileThis Fetch intelligently organizes documents into folders by company, and names them using company and account names, as well as the statement date.
FileThis Fetch automatically fetches new documents as they become available. Users are notified via email when a new document has been fetched and is available for viewing.
Pricing and Availability
FileThis Fetch is a subscription service with a one-month unlimited free trial. The monthly plan is $2/month, the annual plan costs $20/year, and the 3-year plan costs $50.
About FileThis
FileThis is a startup based in Marin County, California, dedicated to helping consumers go paperless quickly, easily and securely.
###