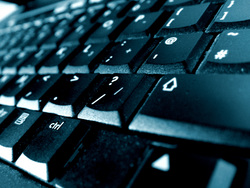 ...When you hire Filipino VAs with OnlineJobs.ph, you know who you're hiring and what to expect from them. Only OnlineJobs.ph offers that kind of hiring experience for outsourcers," says John Jonas, creator of OnlineJobs.ph
Salt Lake City, UT (PRWEB) March 6, 2011
OnlineJobs.ph, premier hiring destination for American outsourcers, recently exceeded 25,000 ready-to-hire Filipino VA (virtual assistant) resumes. And with the new advanced search tool, OnlineJobs.ph is the first site to offer employers a simple way to review the skills and salary demands of over 25,000 candidates.
John Jonas, CEO of OnlineJobs.ph shares the following:
"We are one of the web's top-rated outsourcing destinations because we make outsourcing to the Philippines easy. When you hire Filipino VAs with OnlineJobs.ph, you know who you're hiring and what to expect from them. Only OnlineJobs.ph offers that kind of hiring experience."
Aside from the vast selection of potential employees, OnlineJobs.ph offers an advanced search tool that makes it superior to other hiring destinations. The exclusive advanced research tool categorizes and sorts each resume according to skill, proficiency and salary demand. Each time a business owner conducts an advanced search, the tool automatically sorts tens of thousands of resumes to find the Filipino VA profile best fit for his or her business needs.
Each employee profile, or resume, answers the following questions about a potential Filipino VA:

What are their skills and how proficient are they?
When are they available to start?
How many hours do they expect to work each week?
What are their salary demands (in US currency)?
The applicants' also share a short, typed professional bio so employers can "hear their voice" and get a feel for their English and communication skills. OnlinJobs.ph offers clarity for employers who are outsourcing to the Philippines.
Of those 25,000+ applicants, 100% are looking for either full-time or part-time employment as loyal employees, not independent contractors. This puts business owners at the advantage of hiring permanent employees for a fraction of the typical cost (Filipino VA salary demand averages $400-$600 US dollar per month for full-time employment).
Along with being a successful hiring mediator in the United States, OnlineJobs.ph is also a trusted employment source in the Philippines. As such, it is constantly updated. Dozens of new resumes are added every day. Employers can find new hiring options almost every time they use the advanced search tool.
With over 25,000 resumes and counting, OnlineJobs.ph expands the outsourcing option for employers. Outsourcing to the Philippines is a fast and user-friendly experience with OnlineJobs.ph.
# # #