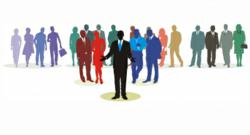 OnlineJobs.ph offers a unique and painless hiring experience. With our customized employee profiles and advanced search option, employers understand who they're hiring," says John Jonas, Creator of OnlineJobs.ph
(PRWEB) May 17, 2011
In the current economy, outsourcing to the the Philippines continues as an advantageous business tactic. However, finding and hiring the ideal Filipino VA can be a tedious task. OnlineJobs.ph reshapes process of hiring Filipino workers, making it simple and precise.
David Anderson, outsourcing entrepreneur, describes his experience with the Filipino workers he hired through OnlineJobs.ph:
"I currently have a team of 4 fantastic guys in the Philippines handling all of my internet marketing. I am paying them $2.50 US an hour as a team...They speak terrific English, they love working as a part of my team, and they flat out get the job done - usually beyond my expectations. They're very creative and bring their own unique ideas to the table..."
Sifting through tens of thousands of Filipino VA resumes may seem tedious, but OnlineJobs.ph simplifies the search with their "advanced search" tool. With the advanced search tool, employers can selectively view resumes based on skill, proficiency and salary demands.
Each Filipino VA resume, or profile, includes the applicants':

Skills and proficiencies (rated on a scale of 1 to 5)
Education and experience summary
Date of availability
Salary expectations
"OnlineJobs.ph offers a unique and painless hiring experience. With our customized employee profiles and advanced search option, employers understand who they're hiring. OnlineJobs.ph takes the guess work out of outsourcing to the Philippines," says John Jonas, director of OnlineJobs.ph
OnlineJobs.ph has also revolutionized the nature of outsourcing employment. Filipino workers found with OnlineJobs.ph operate as full or part-time employees, not as outsourced independent contractors. Employers are free to oversee the project execution, time management and compensation of their Filipino VAs. OnlineJobs.ph entitles entrepreneurs to act as managers rather than 'clients.'
With a simple way to find the ideal Filipino worker among 30,000+ applicants, OnlineJobs.ph continues to grow as a top Filipino hiring destination.
OnlineJobs was created by John Jonas, CEO of Replacemyself.com and avid outsourcing entrepreneur. Since 2007, John has used innovative methods to teach business owners how to increase efficiency and decrease cost by delegating labor to the Philippines. Hand in hand with Replacemyself.com, OnlineJobs.ph offers entrepreneurs the tools to successfully hire, train and manage Filipino virtual assistants.
# # #