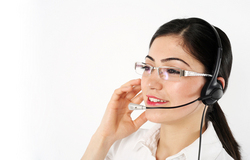 "My employees really liked the training and responded with enthusiasm," say Steven Taylor, member of Replacemyself.com
Salt Lake City, UT (PRWEB) April 4, 2011
Replacemyself.com, Filipino outsourcing mediator, offers counseling and tools to make outsourcing a simple and successful endeavor. Recently, Replacemyself.com launched specialized training modules to minimize the monetary, time and training demands of outsourcing entrepreneurs.
Each module is inventively designed to teach Filipino virtual assistants the fundamentals of internet marketing and customer service with little hassle to the business owner. Every month a new module is distributed to members of Replacemyself.com, highlighting a different marketing strategy or tactic. Entrepreneurs then pass the training modules on to their Filipino workers.
John Jonas, creator of Replacemyself.com, customizes each module to work in tandem with business owners. Under the direction of the business owner, workers implement tools from the modules to meet the needs of the business. It's a simple process, and it's proven to work.
"Our training modules are set up in step-by-step format, complete with pdf files, website links, and instructive media. They direct your Filipino employees to 'read this,' 'go here,' or 'listen to this,' for clear-cut training on internet marketing. I use these modules to coach my own virtual assistants," says John Jonas, creator of Replacemyself.com.
Some of the Replacemyself.com training modules include specialized training in:

Adwords Marketing
Sales Copywriting
Video and Article Marketing
SEO Tactics
Facebook and MySpace Marketing
Script Installation
Steven Taylor, entrepreneur, talks about his outsourcing in the Philippines experience with Replacemyself.com: "My employees really liked the training and responded with enthusiasm... there is some strong structure to your approach..."
With Replaceyself.com's monthly training modules minimize conference calls, reduce training costs, and decrease the stress of communication so business owners can focus more time and money on growing their business.
The trainings also provide an omnipresent go-to source of information for employees (freeing business owners from repetitive inquiries). And, because new material is constantly researched and circulated, Replacemyself.com's trainings remain current and relevant.
Replacemyself.com's inventive training strategies help business owners to simplify their Filipino outsourcing experience.
Replacemyself.com, created by internet entrepreneur John Jonas, is a leading Filipino outsourcing mediator. Since 2007, John has used innovative methods to teach business owners how to increase efficiency and decrease cost by delegating labor to the Philippines. Replacemyself.com offers customized tools to successfully hire, train and manage Filipino virtual assistants.
# # #