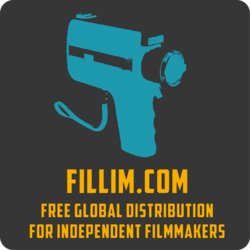 We're handing control and profit share back to filmmakers, distributors and screen content producers.
New York (PRWEB) November 13, 2012
It's been a whirlwind six months for Sydney VOD film distribution company, Fillim.com
Co-founders Paul Voulas and Dan Solo developed the platform from their Bondi Beach base, seizing on the lag in the Australian digital distribution market.
They soon realized the inefficiencies of existing platforms in other regions, opening an office in New York to challenge the likes of SnagFilms and Mubi in the $3.9 billion global video-on-demand market.
Voulas explains, "Up until now, content providers have struggled against a host of barriers. Companies such as iTunes and Netflix are still acting like gatekeepers with outdated, restrictive models.
"We're handing control and profit share back to filmmakers, distributors and screen content producers. While content is checked for audience suitability, there's no formal submission process. There are no set-up costs, exclusive contracts, bulk content requirements or specific formats required. It's a simple process that's perfect for everybody, from first-time filmmakers to international production companies.
"By making the distribution process effortless, we hope to fulfill our ultimate goal of encouraging a global explosion of affordable independent screen content for enjoyment by screen-savvy audiences numbered in the billions," says Voulas.
Fillim aims to set the standard in functionality and accessibility. The platform works with iOS, Android, browsers, gaming consoles and Smart TVs, with native apps to be released in the near future.
"Fillim is fully functional and growing in views by over 25% a month," explains Solo, "but we're focused on developing it into a one-stop-shop for independent content by launching features such as integrated crowd-funding and advanced social media tools in the coming weeks."
Solo is adamant, "Fillim will be the place to go for independent film and screen content for both viewers and content providers. We're gung-ho about democratizing film distribution, like AirBnB did for accommodation and 99Designs did for graphic design."
Fillim has been quick to attract leading distributors such as Endemol and Beyond, building a substantial offering of quality independent content including short and feature films, tv shows, web series, music videos and worldwide hits such as Mythbusters.
Cecilia Twomey, Beyond's Head of Digital Sales, says, "We're delighted to be one of the programming launch partners on Fillim, which will provide consumers with a new opportunity to access Beyond's wide range of content. We're keen to take full advantage of digital distribution and feel Fillim has the right attitude and formula to help us achieve our goals."
Fillim is also looking to partner with Film Festivals so audiences can enjoy simultaneous online global movie premieres and access to back catalogues of quality festival content.
"We're encouraging all film festivals from Cannes to Cairo to expand their audience beyond the cinema and take advantage of film-loving audiences from all corners of the globe. It just makes sense for everybody," says Voulas.
Fillim.com: a place to watch, engage, fund and upload - your films, your way.
Further information or to schedule an interview:
Catherine Tratsellas
Marketing & Publicity
+1 917 940 1964
catherine(at)fillim(dot)com