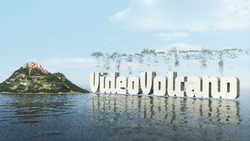 Videos worth watching are Videos worth paying for.
Aspen, CO (Vocus) October 13, 2010
Here is some very important information about this new Online Video monetization service in which America's independent Videomakers, Filmmakers and wanna-be Moneymakers should be very interested.
This message comes directly from famous and successful Documentary and Feature Producer Marty Stouffer.
As many know, Marty has created the world's largest Media Library on the topic of "Wild America" – wildlife, outdoors, nature and more, with complete information on the Website.
Even though he still has Programs airing on regular Television and he still sells DVDs; some time back, seeing the changes coming, Marty wanted to post his own Videos on the Internet and charge a reasonable price for them. This included some John Denver Specials.
Incredibly, he discovered that no such service was available. At least there was nothing with any sort of reasonable price tag attached. Yes, there are encoding and hosting services that are happy to charge substantial prices for the simplest of encoding tasks. But, none are even close to being affordable, simple, or all-inclusive.
So, with his brother Mark Stouffer and partners John Carr and Craig McDonnell, the Team built just such a system. It is finally finished and has just recently launched as of this past Sunday, October 10.
It has not been an easy road for independent Videomakers like Marty who want to make money with Videos by placing them on the Internet.
In fact, his has been very difficult, if not impossible, to date. As is commonly known, from a Videomaker perspective, the Internet has been one big freebie nightmare. The outlets make money, but the Publishers do not. When it comes to independent Videomakers, the so-called "Advertising Model" just plain sucks.
To succeed and survive, there needed to be a way for the Independent creative community to start getting a fair share. How else would it be possible to pay bills, much less improve on the craft and be able to afford to make even more creative statements?
At present, millions of Videos get posted and viewed for free. Of course, most of them are not even worth viewing. But some are great and those are the ones that need a better way to make a buck. Some sites do offer a portion of the "Advertising dollars", but those payments amount to pennies. The Publishers who did all the work end up with virtually nothing.
That needed to change. And, guess what? It just has.
The world of Video has now been changed for the better.
VideoVolcano is a brand new, trademarked Application. The MedDelTech Team has been developing this patent-pending concept for a full ten years; even so, as it now comes to fruition, it is absolutely new and unique in the world of the Internet and the monetization of Video Online.
What is VideoVolcano, how does it work and why should Independent Videomakers be getting really excited about it?
Quite simply, nowhere else on the Internet can an individual conveniently upload Videos into literally any popular format – including full HD at 1080p. The process is quick and easy and the Publisher gets to name a price for others to pay to download and view the Videos.
VideoVolcano is all about independent Videomakers making money. These guys and gals are definitely the future of the Internet and the new face of Media in America.
This is not a scam. This is not one of those 127 or so other sites where a person will post Videos and get paid practically nothing, if a payment is made at all. Vidcano is based on the fair and reasonable concept that "Videos worth watching are Videos worth paying for."
The so-called "Advertising Model" is designed to make money for the big players, not for the actual Videomakers. Its now time for a change. The VideoVolcano model is designed to make money for the little guys and girls.
There is a very modest charge involved for the initial service. No, its not some sort of scam where an individual provides a credit card, then has it free for a little while, but then gets a monthly bill to follow., month after month.
There is a flat fee that happens one time and includes the first six months of storage. On average, as an example, it will cost about .50 cents to upload a 10 minute Video. When a Videomaker compares that pricing to the other encoding services that are available, the searcher will be amazed and pleased.
Then, assuming that a user sets the price at $1.00, when someone downloads that Video and pays the $1.00, the user will receive 50% of that payment. So, after only two people buy the Video, the user will be making money while asleep.
Does that sound too good to be true? Maybe. But it's not. It's real.
This is a new service for Filmmakers and Videomakers that has been created by one of their own who knows exactly what is needed to survive and prosper.
Welcome to the wonderful world of VideoVolcano.
After the encoding and uploading are done, when the time comes for announcing, promoting and helping the Videos go Viral, the Team has already set Vidcano up with a direct interface to Facebook and Twitter.
And, of course, the Videomakers themselves will also do a part to get the word out.
Boom.
After that, it can be assumed that users will want to pass this information along to friends and associates, telling the whole world about the VideoVolcano.
For any specific questions, please contact directly:
Marty Stouffer
Media Delivery Technology LLC
Aspen, Colorado, USA
Telephone 970-925-3033
Cell phone 970-309-7444
marty(at)meddeltech(dot)com
http://www.MedDelTech.com/video.html
###