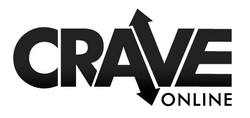 We are excited to be partnering with iBN Sports who offers the best in online live sports broadcasting
Foothill Ranch, Calif. (Vocus) February 20, 2010
iBN Sports, the Internet's premier sports television network, is partnering with the Internet's foremost content aggregator for film, sports, gaming and video, CraveOnline. The relationship will allow iBN Sports to tap into CraveOnline's vast distribution platform and provides CraveOnline with a resource for the high quality sports content that their 26 million unique users crave each month. Revenues for both companies are already driven by similar sponsorship and advertising models which will enable them to easily share content distribution rights and revenues from ad sales.
"This agreement with CraveOnline will further broaden the exposure we provide our partners and help promote the high quality content we produce to a larger fan base," says John Mudge, CEO of iBN Sports. "Our fan base is growing each month and we expect those numbers to increase exponentially once our content is distributed to the CraveOnline audience."
"We are excited to be partnering with iBN Sports who offers the best in online live sports broadcasting," says John Keefer, Director of Operations for CraveOnline. "The CraveOnline community is actively seeking new sports content and through this partnership we are able to continue to provide our visitors with what they crave most."
The distribution partnership is effective immediately and viewers can expect to see iBN Sports content distributed across the CraveOnline network by March.
About iBN Sports
iBN Sports is an Internet-based television broadcast network providing world class coverage of live sports, archived footage on-demand, news, highlights and other unique programming that reveals the compelling stories of the sports world. Current and past programming has included professional and amateur sports alike from local high schools to international federations. A sampling of these sports includes: mixed martial arts (MMA), professional baseball, boxing, high school football, basketball, baseball and several action, outdoor and motor sports. iBN Sports markets and distributes sports content through its alliance of global media partners, sports channels, clubs, governing bodies, sponsors, radio, television, print, and web partners. Production and content are driven by an experienced group of Hollywood branding, design, and media experts. iBN is headquartered in Orange County, California and operates worldwide through its partnerships and affiliates.
About Crave Online
CraveOnline is the source for all the entertainment need that young men have. Represented by some of the leading sites in film, gaming, sports and video, CraveOnline is the premier destination for in depth news, interviews and reviews. CraveOnline feeds the appetites of nearly 26 million unique visitors every month with information from the voices that matter to young men.
The foundation of the CraveOnline destination is made up of some of the most respected sites on the web including ComingSoon.net, ActionTrip.com, Sherdog.com, SuperHeroHype.com and SpikedHumor.com. CraveOnline also includes automotive, sports, horror, gadget, music, lifestyle, humor and video sites. This vast collection of sites intersects at CraveOnline.com to provide users with the handpicked editorial and video content that young men crave.
Contact:
iBN Sports
Briggs Porter
(949) 910-2416
Email: bporter(at)ibnsports(dot)com
Web: http://www.ibnsports.com
CraveOnline
Whitney Ashley
310-449-1890 x 250
Email: Whitney(dot)Ashley(at)evolvemediacorp(dot)com
Web: http://www.craveonline.com/
###