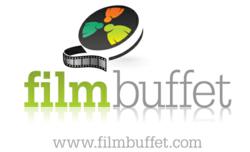 Writers have the opportunity to share their unique perspective, gain exposure and showcase their writing on Filmbuffet.com.
New York, NY (PRWEB) December 01, 2011
Filmbuffet is actively seeking guest bloggers for their social networking site dedicated to movie lovers. As a Filmbuffet guest blogger, writers have the opportunity to share their unique perspective, gain exposure and showcase their writing.
"Filmbuffet is an online gathering place where movie fans shape the conversation," states Timothy Stevens, CEO of Filmbuffet. "We are looking for a few guest writers with a passion for movies to create engaging blog postings that entertain, inform and spark conversations around film."
The Filmbuffet online movie community connects fans of all film genres. "We welcome blog posts covering everything from indie films to local film festivals," adds Juan Carlos Martinez, President of Filmbuffet. "Any writer with a gift for translating the magic of the big screen to the written word is welcome to apply."
To become a guest blogger, writers can simply log in using their Facebook ID or set up a new member account by creating a member ID and clicking on the "Join Now" button. Once writers have taken advantage of their free membership and logged onto the site, they can then click on the become a blogger link found on the Filmbuffet blog page. In the message box, guest bloggers should include a writing sample, background and topics they'd like to write about. Bloggers can gain additional exposure and interact with other movie fans as a member on the site. Membership gives guest bloggers the ability to write movie reviews, add comments to other member posts, start discussions in "The Buzz," and build their own virtual movie catalog.
In exchange for blog postings, guest bloggers have instant exposure to an active community of movie fans. Writers can include a byline, link blog posts back to a personal blog or website and easily share content on Twitter, Facebook and Google+. Filmbuffet also regularly promotes new blog postings on Twitter and Facebook for additional exposure.
About Filmbuffet
Headquartered in New Vernon, New Jersey, Filmbuffet brings movie lovers the first social networking and movie cataloging site of its kind. With a blend of talent, ingenuity and business savvy, founders Timothy Stevens and Juan Carlos Martinez brought their creativity and expertise together to bring a new experience to movie fans everywhere. Filmbuffet serves as an online movie community where movie lovers connect to review movies, discuss films and discover new movies to watch. To learn more, visit Filmbuffet.
###