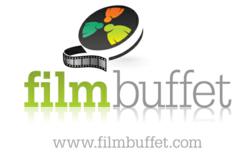 We provide a place for movie fans to unite and discuss their favorite holiday films.
New York, New York (PRWEB) December 07, 2011
From the joy of watching the Grinch discover the true meaning of Christmas to the anticipation of awaiting the arrival of Santa Claus, holiday movies recreate the wonder of season and provide a perfect escape from the hustle and bustle of the holidays. To celebrate the movies that capture the magic of holidays, Filmbuffet, an online movie community, invites movie fans to share their favorite holiday films with other film enthusiasts.
"From the humanity of 'It's a Wonderful Life' to the humor of 'National Lampoon's Christmas Vacation,' we provide a place for movie fans to unite and discuss their favorite holiday films," states Timothy Stevens, Filmbuffet CEO. "One of the unique aspects of Filmbuffet is our members are the voice of the site. They shape the discussions around the movies that matter most to them."
Filmbuffet serves as a resource for movie fans to discover films that best capture the joy of the holidays. "In discussions on the site, a few of the favorite holiday films highlighted by members include Elf, Home Alone, Miracle on 34th Street, Polar Express and The Bishop's Wife," adds Juan Carlos Martinez, President of Filmbuffet. "
Filmbuffet invites movie fans to join the holiday movie discussions by signing up for a free membership using their Facebook ID or creating a unique member ID. Once signed up members can share their favorite holiday films, create their movie catalog highlighting the movies seen or plan to see, rate or review movies, connect with other movie fans and watch movie trailers.
About Filmbuffet
Headquartered in New Vernon, New Jersey, Filmbuffet brings movie lovers the first social networking and movie cataloging site of its kind. With a blend of talent, ingenuity and business savvy, founders Timothy Stevens and Juan Carlos Martinez brought their creativity and expertise together to bring a new experience to movie fans everywhere. Filmbuffet serves as an online movie community where movie lovers connect to review movies, discuss films and discover new movies to watch. To learn more, visit Filmbuffet.
###