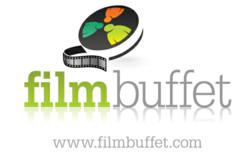 Movie fans can create their holiday movie wish list on Filmbuffet.com.
New York, New York (PRWEB) November 29, 2011
Movie fans can get the movies they really want this holiday season by creating a holiday movie wish list on the movie social networking and cataloging site, Filmbuffet.com.
Filmbuffet, a social networking and movie cataloging site, allows movie fans to create a personalized movie list highlighting the movies they already own and the movies they'd most like to receive this holiday season.
"Most of us don't know the movies a friend or family member already owns," states Timothy Stevens, CEO of Filmbuffet. "Filmbuffet's virtual movie catalog feature makes it possible to discover the films a member has seen, wants to see, owns and most importantly, would like to receive this holiday season. This feature saves time and minimizes the stress often associated with finding the perfect gift for the movie lovers on your holiday shopping list. "
"Filmbuffet provides one-stop shopping for individuals looking to buy film enthusiasts something they really want this year," says Juan Carlos Martinez, President of Filmbuffet. "To simplify holiday shopping, friends and family members can find and purchase the movies on a movie fan's wish list right from the Filmbuffet website."
Creating a holiday movie wish list is easy and free. Simply log in using your Facebook ID or set up a new account by creating a user ID and clicking on the "Join Now" button. Once you've signed up, you can create your movie wish list, build your virtual movie collection, join and start conversations around favorite films, review movies and connect with other movie fans.
About Filmbuffet
Headquartered in New Vernon, New Jersey, Filmbuffet brings movie lovers the first social networking and movie cataloging site of its kind. With a blend of talent, ingenuity and business savvy, founders Timothy Stevens and Juan Carlos Martinez brought their creativity and expertise together to bring a new experience to movie fans everywhere. Filmbuffet serves as an online movie community where movie lovers connect to review movies, discuss films and discover new movies to watch. To learn more, visit Filmbuffet.
# # #