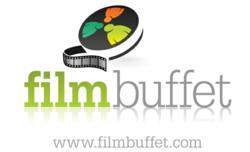 Filmbuffet provides film fanatics with a way to easily see all the movies they've enjoyed over the years
New York, NY (PRWEB) February 21, 2012
Movie fans wondering how many films they've watched in a lifetime now have an easy way to find out. Filmbuffet, a social site for movie fans, makes it easy to keep track of the movies seen and the films they plan to see.
Filmbuffet allows film fanatics to easily share their unique taste in film and maybe even earn bragging rights for having a large movie collection. "The site can help movie fans prove whether they are just a casual movie fan or a die-hard film geek," adds Juan Carlos Martinez, President of Filmbuffet.
"So many movie fans have relied on spreadsheets or handwritten journals to keep track of the movies they've seen," states Timothy Stevens, CEO of Filmbuffet. "We really wanted Filmbuffet to provide film fanatics with a way to easily see all the movies they've enjoyed over the years and discover new movies they may enjoy."
The virtual movie collection feature on Filmbuffet provides a visual representation of all the movies an individual has enjoyed in his or her lifetime. Even if a film is not currently on the site, movie buffs can easily add it. For easy reference, films in a member's collection are organized by genre. Members can search for films in their collection by date added, genre, popularity and other variables. Each film in a member's collection also provides similar movie suggestions and films by the staring cast.
Creating a personal movie collection is easy and free. To keep track of movies watched, film fanatics simply need to log in using their Facebook ID or set up a new account by creating a user ID and clicking on the "Join Now" button. Once they've logged on, movie lovers can rate and keep track of the films seen. Create a list of movies they plan to see. Meet and connect with friends to discover the films they're watching. Members can also create movie groups built around a particular film genre, movie element or favorite actor.
About Filmbuffet
Headquartered in New Vernon, New Jersey, Filmbuffet brings movie lovers the first social networking and movie cataloging site of its kind. With a blend of talent, ingenuity and business savvy, founders Timothy Stevens and Juan Carlos Martinez brought their creativity and expertise together to bring a new experience to movie fans everywhere. Filmbuffet serves as an online movie community where movie lovers connect to review movies, discuss films and discover new movies to watch. To learn more, visit Filmbuffet.
###