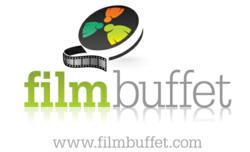 One of the great features of Filmbuffet is movie fans can highlight movies they plan to see
New York, New York (PRWEB) December 21, 2011
As long as movies have been around, there have always been a few new releases that movie fans just can't wait to see. Filmbuffet, a new online movie community, recently released their list of the 3 most anticipated movies by members in 2011.
"One of the great features of Filmbuffet is movie fans can highlight movies they plan to see," states Timothy Stevens, CEO of Filmbuffet. "When members select a film they plan to see, they automatically discover other members who plan on seeing the same movie. This feature allows members to connect and discuss movies months before they hit the theater. "
The 3 most-anticipated movies by Filmbuffet members include:
1.'Sherlock Holmes: A Game of Shadows' (2011) – Highly-anticipated by Filmbuffet members, 'Sherlock Holmes: A Game of Shadows' was the box office leader on the opening weekend. To date, members of Filmbuffet have given the movie a 4 out of 5 stars rating.
2.'The Dark Knight Rises' (2012) – If the buzz generated around the new official trailer for 'The Dark Knight Rises' is any indication, this film is sure to be a box-office winner in 2012. It's also one of the films members of Filmbuffet can't wait to see.
3. 'The Amazing Spider-man' (2012) – Another movie Filmbuffet members are looking forward to seeing in 2012 is 'The Amazing Spider-man.' The movie is slated to hit theaters on July 3, 2012.
Movie fans can keep track of the movies they'd most like to see by signing up for a free membership using their Facebook ID or creating a unique member ID on Filmbuffet. Once signed up members can start movie discussions, rate movies, review movies, build their virtual movie collection and connect with other movie fans.
About Filmbuffet
Headquartered in New Vernon, New Jersey, Filmbuffet brings movie lovers the first social networking and movie cataloging site of its kind. With a blend of talent, ingenuity and business savvy, founders Timothy Stevens and Juan Carlos Martinez brought their creativity and expertise together to bring a new experience to movie fans everywhere. Filmbuffet serves as an online movie community where movie lovers connect to review movies, discuss films and discover new movies to watch. To learn more, visit Filmbuffet.
###