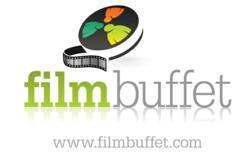 From classic films to thrillers, the top five movies on our member wish lists demonstrate the diversity of our members
New York, New York (PRWEB) December 15, 2011
The holidays are fast approaching. To provide a few last-minute gift ideas for movie lovers, Filmbuffet.com, a new online movie community, recently released their list of the top 5 movies members wish for this holiday season.
"The movie catalog feature of Filmbuffet lets movie fans create their own movie wish list," states Timothy Stevens, CEO of Filmbuffet "From classic films to thrillers, the top five movies on our member wish lists demonstrate the diversity of our members."
The top 5 movies on the holiday wish lists of Filmbuffet members include:
1. 'Limitless' (2011) – Filmbuffet members gave this 4 out of 5 stars, an action thriller in which a 'smart drug' allows a frustrated writer (Bradley Cooper) to use 100 percent of his brain. The
pros and cons of his newfound gift lead to an entertaining, action-packed film.
2. 'A Dangerous Method'(2011) – Earning 4 out of 5 stars by Filmbuffet members, this dramatic thriller examines the relationship between Carl Jung and Sigmund Freud and how they paved the way for psychoanalysis and other methods used to treat patients.
3. 'The African Queen' (1951) – Fate and love bring two people together (Humphrey Bogart and Katharine Hepburn) in this classic film directed by the llegendary director John Huston.
4. 'The Kids Are Alright' (2010) – Funny, smart and an entertaining snap-shot of a modern family are just a few of the reason why this movie tops the Filmbuffet member movie wish list.
5. 'The Dark Knight' (2008) – A favorite film among Filmbuffet members where Batman takes on crime and the Joker.
Filmbuffet invites movie fans to create their own movie wish list by signing up for a free membership using their Facebook ID or creating a unique member ID. Once signed up members can rate movies, keep track of the movies seen, review movies, connect with other movie fans and watch movie trailers.
About Filmbuffet
Headquartered in New Vernon, New Jersey, Filmbuffet brings movie lovers the first social networking and movie cataloging site of its kind. With a blend of talent, ingenuity and business savvy, founders Timothy Stevens and Juan Carlos Martinez brought their creativity and expertise together to bring a new experience to movie fans everywhere. Filmbuffet serves as an online movie community where movie lovers connect to review movies, discuss films and discover new movies to watch. To learn more, visit Filmbuffet.
###