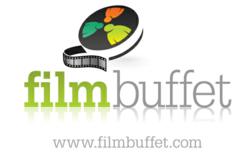 The Filmbuffet Top Member Movies of 2011 include movies released in 2011 and a 70-year old classic.
New York, New York (PRWEB) December 13, 2011
Filmbuffet.com, a new online movie community, released their list of the movies sparking the most conversations, earning the highest ratings, generating the most reviews and most popular among members in 2011.
On Filmbuffet, the highest-grossing film doesn't necessarily make the top movies of the year list. Instead, the films on the Filmbuffet top movie list are the ones members choose. This year's list includes everything from movies released in 2011 to a 70-year old classic. "I love the variety of movies discussed on our site and how the conversation is constantly changing," states Timothy Stevens, CEO of Filmbuffet "From the brilliance of 'Citizen Kane' to the hilarity of 'The Hangover,' our site makes it possible for movie fans to discuss the movies that matter most to them."
The Filmbuffet Top Member Movies of 2011 are broken down into four categories as follows:
Most Reviewed Movies: Members of Filmbuffet can write their own movie reviews. The movies that inspired the most member written reviews were all released in 2011. The most reviewed movies include: 'Horrible Bosses,' '50/50,' and 'Real Steel.'
Most Discussed Movies: As a member-driven online movie community, Filmbuffet members can start conversations about any movie. The films generating the most conversations in 2011 include the holiday favorite 'Elf,' 2011 sci-fi drama 'Rise of the Planet of the Apes,' and one of this year's top comedy films 'Bridesmaids.'
Highest Rated Movies: Every member of Filmbuffet can rate the movies they've seen. The movies earning 5 out of 5 stars each include the classic movie 'Citizen Kane,' the heart-pounding thriller 'Silence of the Lambs,' and the drama 'American Beauty.'
Most Popular Movies: Filmbuffet members can build their own virtual movie catalog. The most popular movies in member's movie catalogs include the 2009 comedy 'The Hangover,' 2011 sci-fi thriller 'Source Code,' and one of the greatest crime movies of all time 'The Godfather.'
Filmbuffet invites movie fans to discuss and share their favorite movies by signing up for a free membership using their Facebook ID or creating a unique member ID. Once signed up members can rate movies, create a personal movie catalog, review movies, connect with other movie fans and watch movie trailers.
About Filmbuffet
Headquartered in New Vernon, New Jersey, Filmbuffet brings movie lovers the first social networking and movie cataloging site of its kind. With a blend of talent, ingenuity and business savvy, founders Timothy Stevens and Juan Carlos Martinez brought their creativity and expertise together to bring a new experience to movie fans everywhere. Filmbuffet serves as an online movie community where movie lovers connect to review movies, discuss films and discover new movies to watch. To learn more, visit Filmbuffet.
###