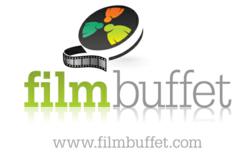 A collection of movies celebrating the love, dedication, and devotion of mothers.
New York, NY (PRWEB) May 10, 2012
Just in time for Mother's Day, the online movie community, Filmbuffet has released their list of the movies to watch with mom this Mother's Day.
"Our list of Mother's Day movies celebrates the love, dedication, devotion and the special bond between a mother and her child," states Timothy Stevens, CEO of Filmbuffet.
1. 'Steel Magnolias' (1989) – Starring Julia Roberts, Sally Field, Dolly Parton and Shirley MacLaine, this is a heartfelt film that celebrates the relationships between a mother, daughter and friends in a small Southern town.
2. 'Mermaids' (1990) – Based in the 1960s, this comedy features Cher as a flamboyant mom and her rebellious 15-year old daughter (Winona Ryder).
3. 'Anywhere But Here'(1998) – In this movie, a Wisconsin mom played by Susan Sarandon aims to do right by her daughter played by Natalie Portman makes the best of mother and daughter relationships.
4. 'The Joy Luck Club' (1993) – A multigenerational movie about Chinese mothers, Chinese daughters and Chinese American daughters. An emotional film that shows the sacrifice generations of mothers have made to provide a better life for future generations.
5. 'Stepmom' (1998) –Susan Sarandon and Julia Roberts learn how to perform their motherly duties while co-existing in the lives of their children in this heart-warming film.
6. 'Freaky Friday' (1976) This original Disney film has mother(Barbara Harris) and daughter (Jodie Harris) switch roles for just one day to gain a greater understanding of the challenges each faces.
7. 'Lovely and Amazing'(2001) – A film about a mother and her different relationships with her three daughters.
8. 'August Rush' (2007) – A fairy tale based drama in which a mother, father and their orphaned musical prodigy son search to find one another.
9. 'Terms of Endearment' (1983) – Despite their differences, mother (Shirley MacLaine) and daughter (Debra Winger) find ways to show their appreciation and love for one another.
10. 'Changeling' (2008) – A story of perseverance and devotion where a mother (Angelina Jolie) fights to find her missing 9-year old son.
As a social site for movie fans, Filmbuffet invites film fanatics to share and discuss their favorite movies on the Filmbuffet website. To participate in the movie discussions movie fans can sign up for free using their Facebook ID or creating a unique member ID. Once signed up members keep track of the movies they've watched, highlight their favorite films, rate movies, and discover new movies.
About Filmbuffet
Headquartered in New Vernon, New Jersey, Filmbuffet brings movie lovers the first social networking and movie cataloging site of its kind. With a blend of talent, ingenuity and business savvy, founders Timothy Stevens and Juan Carlos Martinez brought their creativity and expertise together to bring a new experience to movie fans everywhere. Filmbuffet serves as an online movie community where movie lovers connect to review movies, discuss films and discover new movies to watch. To learn more, visit Filmbuffet.