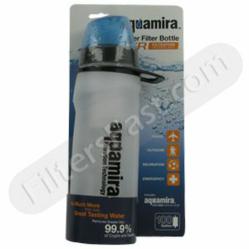 According to the National Oceanic and Atmospheric Administration, for 2012 there is a 70% chance of nine to fifteen named storms, of which four to eight will strengthen to a hurricane and one to three of those, will become major hurricanes.
Charlotte, NC (PRWEB) May 31, 2012
Filtersfast.com, the leader in online air filters and water filters, supplies cost effective, emergency preparedness solutions from Aquamira Technologies, Inc. This week is National Hurricane Preparedness Week and having safe drinking water during a disaster is imperative.
Aquamira Technologies, Inc. provides water treatment products and essential life preserving emergency tools. Their well-designed and engineered emergency products can provide the assurance needed during an urgent situation. By providing safe drinking water and basic items needed to preserve life, Aquamira offers a line of water treatment products that effectively treats water in all types of environments. The complete line of water treatment products include leading edge purification and filtration technologies developed and tested in the lab and proven in the field.
Preparing an emergency kit containing basics such as food, medicine and a first aid kit is essential, but accessibility to clean drinking water can be a life-saver. When bottled water is not readily available, Aquamira offers several viable solutions needed to provide clean drinking water. Here are 5 essential new items introduced and recommended by Aquamira Technologies to include in an emergency preparedness kit, in the event a disaster strikes.
1. The Aquamira Water Filter Bottle is ideal for each member of the family and removes over 99.9% of Cryptosporidium and Giardia. The patented BITE ME valve provides high flow, leak free, user interface with the bottle. The valve is activated by biting or pinching the valve for maximum water flow.
2. The Frontier Pro Water Heater Adapter will turn a Frontier Pro Water Filter into a water heater filter. By attaching the Frontier Pro Filter to the water heater drain valve, a family can be provided with safe clean water in the event of an emergency.
3. The 2 oz. Aquamira Water Treatment Drops is perfect for treating up to 55 gallons of stored water in RV storage tanks, animal drinking troughs, water storage tanks or camp water systems. The Chlorine dioxide kills bacteria that controls the build-up of slime and improves the taste of water.
4. The Aquamira Water Purifier Tablets are ideal for a 72-hour emergency kit. Each tablet purifies one liter (32 ounces) of water and is conveniently sealed in a child resistant foil pouch.
5. The ATI Microfiber Emergency Blanket comes with its own carrying pouch, can hold other emergency preparedness items and conveniently folds down to the size of a paperback book.
Filtersfast.com offers disaster relief items for emergency kits, so families will be prepared when they need it the most. Since 2004, Filtersfast.com remains a committed authoritative resource for informing consumers about the importance of changing their air filters and water filters. Striving to add to their customer's overall quality of life by offering first-rate products at the best competitive prices is the mission of Filtersfast.com. For more information visit http://www.filtersfast.com