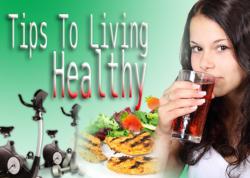 Cognizant employers are recognizing the health and productivity benefits garnered by keeping employees moving while they work. -Steve Bordley, TrekDesk CEO
Charlotte, NC (PRWEB) May 08, 2013
As the leading online retailer of air filters and water filters, Filtersfast.com celebrates National Employee Health and Fitness Month to encourage and generate a healthy lifestyle and increased fitness activities in the workplace. In January 2013, the employees of Filtersfast.com kicked off National Staying Healthy Month with the commitment to start the New Year off with a healthy mind, body and spirit. Not only does the company encourage workplace health and fitness initiatives, they continue to deliver healthy and affordable lifestyle tips to their customers through newsletters and social media channels.
Ray Scardigno, President of Filtersfast.com knows that a healthy work culture begins with leading by example, which is something he demonstrates in some aspect every day. At the beginning of 2012, Filtersfast.com partnered with Wine to Water, a non-profit organization based out of North Carolina, to raise money for providing clean drinking water to areas around the world who lack access to it. That partnership also includes TrekDesk Treadmill Desks, which was the inspiration behind the company's healthy lifestyles kickoff in the workplace almost 3 years ago. In a statement from Scardigno, "I extend the offer to any employee who wants to have a TrekDesk at their work station. For employees who are not able to use a TrekDesk, there is a treadmill available for anyone who wants to use it during their break or lunch hour. In addition, our employees who do not have cubicles, use pedometers to track how far they walk and how many calories they burn. By encouraging a healthy work environment, we notice that it helps to increase the individual's productivity in various areas." The latest personal quest by Scardigno was his participation in a 30.1 mile "day hike" to raise money and awareness for the Cystic Fibrosis Foundation in April. Giving back to the community is something that the Filtersfast.com family is passionate about and committed to.
When employees are healthier, health care costs will inevitably decrease. Other activities that employees engage in outside of the workplace include weight training, cardiovascular activities, cross training, dancing and Zumba to name a few. The fitness camradarie that employees share acts as a support system when discipline sometimes wanes. By participating in workplace and extracurricular physical fitness activities, employees donate the miles that they walk or run daily to The W3 Project.
According to Steve Bordley, CEO for TrekDesk Treadmill Desks, "The long term health risks of sitting are now medically equated on an equal footing with those of smoking cigarettes. Cognizant employers are recognizing the health and productivity benefits garnered by keeping employees moving while they work. TrekDesk was designed specifically for this purpose allowing employees to move slowly throughout the work day, restoring health, preventing disease and absenteeism while simultaneously boosting mood and productivity."
Filtersfast.com employees join the ranks of thousands of employees participating in National Health and Fitness Day and Global Employee Health and Fitness Month. Healthier behavioral changes will develop into better lifestyle habits. A healthy workplace environment helps to enhance an employee's individual competency, while performing physical and mental tasks.
Since 2004, Filtersfast.com remains fully committed as the authoritative resource in air filters and water filters. They offer first-rate products at the best competitive prices. The company strives to add to their customer's overall quality of life, by simplifying a sometimes mundane, yet very necessary task with regular filtration maintenance. For more information about their wide range of air filters and water filters, visit Filtersfast.com or call the customer service department at 1-866-438-3458. To learn more about their corporate partnership with TrekDesk Treadmill Desks and Wine to Water, visit http://www.filtersfast.com/w3.