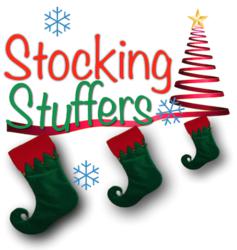 Great gift giving suggestions to fit every budget! - Filtersfast.com
Charlotte, NC (PRWEB) December 05, 2012
Filtersfast.com offers suggestions for great holiday gifts to help savvy, budget-conscious consumers make strategic buying decisions, without breaking the bank. The critical time of the 2012 holiday gift giving season is quickly approaching and shoppers are searching for affordable, durable and practical gifts that can be used for years to come.
Consumers are more methodical when deciding on the ideal gift to give to their friends, coworkers and family members. No one wants to deal with buyer's remorse when feeling pressured into making a split second decision on an item that could be costly and one in which the gift recipient may not use. There is still time to browse through the assortment of gift suggestions on Filtersfast.com and have it delivered in time for the holidays. The convenience of avoiding extremely long check-out lines, staying away from the stress of dealing with congested holiday traffic or camping outside for a two-hour only in-store special, is an added bonus that appeals to numerous online shoppers.
While looking through the variety of stocking stuffers and gift giving ideas on Filtersfast.com, check out the segmented holiday gift categories Under $25.00, Under $50.00, Under $75.00 and Under $100.00. The company also offers a selection of quality air and water filtration products, along with odor reducing solutions to help consumers prep their homes ahead of time, for parties or family gatherings during the holidays.
Choose from a selection of filtered water pitchers, emergency preparedness products, air allergy machines, humidifiers, gifts for pets and a variety of items for outdoor enthusiasts. Online shopping is available 24-hours a day with the choice of convenient shipping options to fit every budget. Avoid the last minute panic by ordering early while supplies last.
Filtersfast.com is the leading online retailer of air filters and water filters. Since 2004, the company remains fully committed to all things filtration and strives to add to their customer's overall quality of life by simplifying a sometimes mundane, but very necessary task. Offering first-rate products at the best competitive prices is their mission. For more information about their wide-range of air and water filtration products, along with cost-effective and practical gifts for the holidays, visit http://www.filtersfast.com.