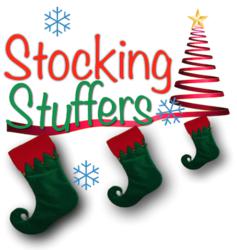 We've taken the guesswork out of selecting functional and affordable gifts for someone who has almost everything. – Filtersfast.com
Charlotte, NC (PRWEB) December 12, 2012
Filtersfast.com reminds customers that there is less than two weeks left before Christmas. There is still time to place gift orders and have them delivered just in time for the holidays. Every year, finding the right gift for that special person can be mind-boggling. For the individual who has everything, Filtersfast.com offers great gift ideas to fit every budget.
Filtersfast.com has taken the guesswork out of that decision-making dilemma and offers practical and affordable gifts for family, friends and coworkers. Whether consumers are searching for unique and creative gifts for parents, children, pet lovers, college students, apartment dwellers or outdoor enthusiasts, there is an array of products to fit every budget that can be used for years to come.
Products such as the Crane Drop Shaped Humidifier, which comes in five fun colors, is offering a complimentary demineralization filter with any drop shaped humidifier purchase. This humidifier is an ideal gift for children's rooms and nurseries, to help with breathing problems experienced during the cold and flu season. With the purchase of a Katadyn Pocket Microfilter (Endurance Series), consumers will receive complimentary shipping and a 20-count pack of Katadyn Micropur MP1 Emergency Water Tablets. This Pocket Microfilter protects against bacteria and protozoa, and can last up to 13,000 gallons. This is a great gift for the outdoor enthusiast or for emergency preparedness.
Since 2004, Filtersfast.com continues to be the leading online retailer in water and air filters. The company remains fully committed to all things filtration and offers first-rate products at the best competitive prices. They strive to add to their customer's overall quality of life by simplifying a sometimes mundane, yet very necessary task. For more information about their wide-range of air filters, water filters and practical gift ideas for the holidays, visit http://www.filtersfast.com or call customer service at 1-866-438-3458.