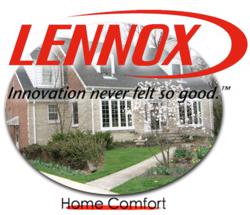 Lennox understands the importance of helping to keep indoor air quality healthy and clean. - Lennox
Charlotte, NC (PRWEB) September 20, 2012
At the height of this year's fall allergy season, Filtersfast.com reminds everyone to have their HVAC systems serviced and air filters changed. In preparation for the first day of Autumn, Lennox, a leading provider of residential, high-efficiency home comfort systems, understands the importance of helping to keep indoor air quality healthy and clean.
This year's fall allergy season is expected to be one of the worst and will probably last longer than previous fall seasons, due to the extremely hot temperatures and weather swings. According to the Asthma and Allergy Foundation of America, more than 60 million people suffer from asthma and allergies, striking about 1 out of 5 Americans. Although allergies are common, they are the most overlooked diseases in the U.S.
Lennox maintains a long-standing tradition of excellence. The world's first riveted-steel furnace was built and marketed by Dave Lennox in 1895. For over a century, Lennox has been at the forefront of residential heating and cooling innovation. The company is built on a legacy of innovative firsts. Lennox sets the standard for home comfort and continues to push that standard forward with a lineup of more than sixty leading-edge products. Filtersfast.com offers a convenient list of Lennox dealers to make sure HVAC systems are running at their peak performance. Unable to locate a local Lennox dealer? Additional dealers will soon be added to this list. More than 6,000 dealers are dedicated to upholding the same standards of excellence implemented by Dave Lennox.
Innovative solutions built by Lennox include energy-efficient furnaces, heat pumps, air conditioners, comfort controls and indoor air quality systems. Lennox Hearth products offer easy-to-install indoor and outdoor fireplaces, freestanding stoves, chimneys and accessories, backed by the Good Housekeeping Seal of approval. Lennox also offers commercial HVAC systems for cost-effective comfort. It is imperative that asthma and allergy sufferers, as well as those who do not suffer these symptoms, become proactive in preventative maintenance to obtain good indoor air quality.
Since 2004, Filtersfast.com remains the leading online authority and resource in water filters and air filters. The company strives to add to their customer's overall quality of life, by offering first-rate products at the best competitive prices. For more information about their wide-range of air and water filtration products, visit http://www.filtersfast.com.