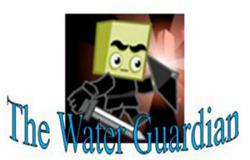 Rid your water from harmful contaminants trying to pollute it! – The Water Guardian
Charlotte, NC (PRWEB) September 19, 2012
Filtersfast.com, the leading online authority and resource in water filters and air filters announces a new and entertaining game application added to their social media marketing mix called The Water Guardian. September commemorates National Food Safety Month and safe clean drinking water is extremely important for reducing waterborne pollutants and contaminants that could contribute to foodborne illnesses.
National Food Safety Month promotes awareness and safety measures to take in order to help prevent the risk of foodborne contamination that could lead to serious illnesses. Aside from keeping food prep work surfaces clean, thoroughly washing hands before cooking and keeping bacteria from breeding in damp dish cloths and sponges, water filtration is one of the most overlooked elements that helps to thwart impurities in water used to cook with.
Applying game design techniques to raise awareness about the importance of water filtration is an innovative teaching tool that Filtersfast.com uses to reach out to their millions of customers and social media followers. The Water Guardian is a free and fun way to learn about water impurities, where to go to get the right water filtration system for residential and commercial use, while trying to win some great prizes that requires no purchase. The object of the game is to help The Water Guardian rid the water supply of contaminants such as bacteria, nitrates, lead, Giardia and Cryptosporidium. The Water Guardian contest runs through Thursday September 27, 2012 at 3:00pm Eastern Standard Time. Create a free account and play as often as desired. Be sure to check out contest guidelines before entering.
Since 2004, Filtersfast.com is fully committed to all things filtration, which can improve personal health and allow for a more sustainable environment. By simplifying a sometimes mundane, but very necessary task, the company strives to add to their customer's overall quality of life, by offering first-rate products at the best competitive prices. For more information about their wide-range of air and water filtration products, visit http://www.filtersfast.com.