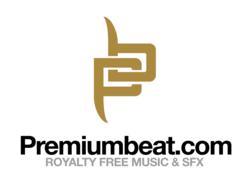 Because video editors are a large part of our clientele, we thought it would be a great service to start a blog, mostly about Final Cut Pro and Avid
Montreal (PRWEB) August 23, 2011
Premiumbeat.com, the premier provider of high-quality, hand-picked, royalty free music, is now your go-to blog for the latest tips, tricks and tutorials for Final Cut Pro X and other video-editing software.
The pioneering company, which is about to add sound effects to its massive library of original music, recently hired post-production veterans Ashley Kennedy and Danny Greer to share their experienced-based insights. Their blog features free videos and how-to's that provide easy-to-understand tips about FCPX, Avid, After Effects and other video-editing software that will help you work smarter and enhance your projects.
"Because video editors are a large part of our clientele, we thought it would be a great service to start a blog, mostly about Final Cut Pro and Avid," says Premiumbeat co-founder Francois Arbour. "The response has been phenomenal, and we are thrilled to have this new avenue of communication with our clients."
Regular blog reader R. Stewart appreciates the help.
"Thanks for the information! I have been really impressed with FCPX so far. If it allows us to do our work faster, we can tell a better story," says Stewart.
Premiumbeat blogger Ashley Kennedy is a former principal instructor at Avid Technology and digital media instructor at Columbia College in Chicago. Co-blogger and video production veteran Danny Greer makes this promise for the blog: "I'll deliver in-depth tutorials, product reviews and application shortcuts, and provide techniques to keep you ahead of the pack and on top of your game."
The blog further enhances Premiumbeat's standing as a thought-leader in the royalty-free music industry – which is just what Francois Arbour intends.
"At Premiumbeat, we have always tried to do things differently; the blog is part of our on-going strategy to offer the best customer service in the industry," says Arbour.
Premiumbeat.com works with professional composers from throughout the world to create a constantly updated library of high-quality, royalty-free music for new and traditional media. Use our music – and coming soon, our sound effects -- for websites, online videos, mobile apps, slideshows, DVDs, television, radio, films, games and many other projects.
###