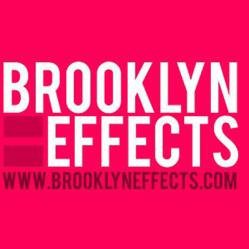 We are determined to make the best tools and special effects for Apple's Final Cut Pro X™
Brooklyn, New York (PRWEB) April 03, 2013
Brooklyn Effect's most anticipated effect so far is Nostrand Theater, a FCPX Effect from Brooklyn Effects™, is designed to be the most versatile worn film effect for Final Cut Pro X. From the silver screen early film looks seen at Nostand Theater in Brooklyn N.Y. to a destroyed look desired from music video filmmakers, this effect can do it all. Created from Kodak™ 35mm film, this plugins features include framing, shakiness, composite arrangements, tinting and contains 30 unique FCPX effect presets.
There is nothing is quite as captivating as the lights of NYC Lights™. Brooklyn Effects has created a plug in for Final Cut Pro X that provides flashes and light leaks desired to add liveliness to all footage. Not only are there the light selections, but also transitions for FCPX to smoothly change from one clip to another. There is also the ability to change the style in which the light flashes, such as a kaleidoscope effect.
Empire Grades™ Color and Tone presets by Brooklyn Effects make easy work of changing the mood and environment of your video. Drag and Drop any preset in Final Cut Pro X and instantly transform your footage. Then adjust the subtleties using the simplified tool panel provided.
About Brooklyn Effects-
Brooklyn Effects is a special effects developer for Final Cut Pro X plugins out of Brooklyn, New York. Specializing in post-production tools and Apple Final Cut Pro X add-ons. All Apple, the Apple logo, and Macintosh are registered trademarks of Apple Inc. in the U.S. and/or other countries. All other trademarks and trade names are the property of their respective owners.