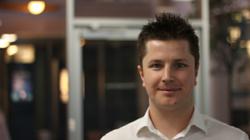 "They're really benefitting from their expansion in fleets… also from their heavy investment to upgrade their service to compete with Qantas."
Melbourne, Au (PRWEB) September 17, 2012
In its weekly news recap, Business Travel Management shares and gives insight on recent financial announcements from Qantas and Virgin Australia.
Qantas announces a $244 million loss after tax. They will also be canceling their $8.5 billion worth of new aircraft orders, leaving their fleet without any firm orders. This will not affect flyers too much unless they are a frequent flyer member with a high mileage account. Business Travel Management's Managing Director, Jake Hower, suggests that flyers use up their Qantas points soon if they have a high balance.
"You don't want to be left holding large amounts of points. We've seen reductions in their international fleet, so the points' values over time seem to be diminishing slightly," says Mr. Hower. Aside from that, Qantas is forging ahead.
In other news, Virgin Australia announces a profit of $22.8 million, which is a turnaround of just over the $19 million they made last year. According to Jake Hower, "They're really benefitting from their expansion in fleets… also from their heavy investment to upgrade their service to compete with Qantas."
About Business Travel Management
Business Travel Management is a division of Pan Australian Travel Pty Ltd, which has been in operation since the late 1950s. It is 100% owned and operated by two Australian directors, Chris Daniels and Jake Hower.
Chris and Jake came up with the idea for Business Travel Management after they realized that existing travel companies did not cater well to small and medium enterprises. Meanwhile, Pan Australian Travel was already servicing an existing "core" of SME clients, so it already had deep expertise in this market segment.
Therefore, Chris and Jake formed Business Travel Management in 2012 to cater to SME business travelers. Click here for further details