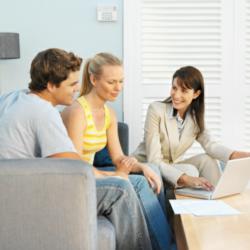 Glendale, Ca (PRWEB) January 10, 2013
Financing a home in today's real estate market requires diligent loan assessment and market analysis. But following simple steps for evaluating the options will make the process clearer and cleaner. To start, in order to finance a home purchase, potential buyers need to research and understand the finance options available for Glendale real estate properties and properties nationwide.
This evaluation is the first step to financing a home purchase, and begins with a basic analysis of the two main finance options for Glendale real estate and all U.S. real estate. The two options are fixed versus adjustable mortgage rates. The difference between these two options concerns the interest rate on the loan and how it operates over time.
A fixed rate mortgage means that the interest rate secured when the loan commences will be the same at the end of the loan period, whether you pay it off in full, refinance, or sell the property. There's no surprises with this rate or this type of loan. These loans can be more stringent in terms of buyer qualifications, or have a higher initial rate than the adjustable mortgage rates on the market.
An adjustable rate loan means that the rate changes at intervals, such as every year, or every five years. It can be a money saver short term, and may be initially easier to qualify for, especially for first time purchasers. However, using an adjustable rate loan or ARM can be risky depending on the rate of adjustment; they're not the best option for purchasers who plan to stay in a home for a long time.
Many adjustable rate mortgages being with a fixed rate for a certain period. It's after that initial loan stage that the rate will adjust at specific times. This type of loan is called a hybrid loan, as it is fixed - for a short time. For purchasers who plan to only stay in a property or refinance after a short period, this type of loan can indeed save money. Once the rate adjusts upwards however, costs for the homeowner rise too and must be considered before applying for this type of loan.
Of course the interest rate is just part of the mortgage payment, the principal balance doesn't change. But when the interest rate rises, so does the homeowner's payment.
Another popular buyer finance option, besides conventional fixed or ARM loans, and one many first time buyers employ, are FHA home loans. These government sponsored loans may require a smaller down payment and are easier to qualify for, which can be particularly useful for buyers whose credit is not perfect. These Federal Housing Administration loans are justifiably popular and well regarded in Glendale real estate and other markets across the nation.
As to which option is best, buyers must consider long term plans, personal finances, and loan qualification capabilities. Regardless of which option chosen, purchasers should consider the pros and cons of each type of loan and thoroughly investigate what each lender can offer. Buyers who are looking for such financing should contact a Red Blue Realty expert at http://www.redbluerealty.com
Email: Contact(at)redbluerealty.com
Phone Number: 1-(855) 66-RBREALTY or 1-(855) 667-2732