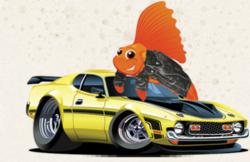 Los Angeles, CA (PRWEB) October 01, 2012
RoadFish.com has been offering personal financial advice articles since 2003. The website's foray into the online magazine industry has proven to be successful. Recently, the site published an article entitled, Paying with Debit vs. Credit on Vacation, comparing the options of utilizing debit as opposed to credit cards while on vacation and the benefits and drawbacks of both. The article draws from the personal experience of RoadFish's Editor, who has considered using both while on vacation. "I can completely understand why folks would prefer to pay with a debit card when traveling," says the Senior Staff Writer of RoadFish. The article acknowledges, however, that some financial professionals—namely Susan Tompor of the Detroit Free Press—believe the benefits of debit spending on vacation may outweigh the benefits of using a credit card to pay for items while on vacation in regard to convenience and lessening the financial debt once the vacationer returns home.
For many travelers, planning a vacation is an extensive and at times a consuming process. Using a debit card or credit card can lessen the pre-planning headache, because both can have finances on hand to tap into during the whole trip. For debits cards, however, there can often be unexpected holds placed on the cards for many transactions, which vacationers may not be aware about. This is exactly the type of issue Tompor warns against. Credit cards may benefit some, but the issue then becomes paying off the debt so that the consumer's credit rating stays in tact.
The Senior Staff Writer at RoadFish believes the article by Tompor, as well as the information the RoadFish.com offers on using debit versus credit while on vacation, will help consumers make a more informed decision about which type of personal finance to use while on vacation.
About RoadFish.com
RoadFish.com lifestyle and finance magazine is an online men's magazine that commonly features articles on travel, lifestyle, and dating advice for men. RoadFish.com readers tend to be guys in their 30's and 40's, most of who have already set and achieved high personal goals for themselves, and are heading steadily towards a new goal. RoadFish.com men's lifestyle and finance magazine features stories on men's luxury items, vacation ideas, beautiful women, and information on managing budget and personal finances.