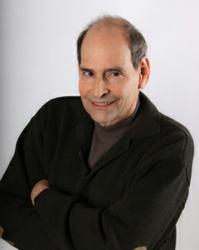 This book takes a very complicated subject and breaks it down into bite-size pieces anyone can understand
San Rafael, CA (PRWEB) January 26, 2012
Marin long term care planner, Harold Lustig, founder and CEO of Estate & Elder Planning Associates, and author of the book "Naked in the Nursing Home: The Women's Guide to Paying for Long-Term Care Without Going Broke" will be appearing at Book Passage at 51 Tamal Vista Blvd in Corte Madera at 7:00 p.m. on Sunday, Jan 29.
Mr. Lustig is a financial advisor who specializes in working with the elderly and their families. He will be giving a presentation on the information in his book, and then opening the floor to questions.
Published in 2011, "Naked in the Nursing Home:" was written using both humor and facts to equip elderly parents and their children for the future.
"This book takes a very complicated subject and breaks it down into bite-size pieces anyone can understand. These helpful tips and resources will enable readers to get the answers they need quickly. A must read for someone needing care or their family, to avoid going to a nursing home or losing a lifetime of savings to pay for care," said David L. Zumpano, CPA, Esq. and Founder of Estate Planning Law Center & Medicaid Practice Network.
"When you land in a nursing home you are stripped of privacy, privilege and power. You are naked and defenseless," is the shocking first line on the cover of Mr. Lustig's informative book.
Many elderly Americans considering nursing home care may find themselves in a financially precarious position. Harold Lustig helps those needing care and their families understand the right steps to take to protect themselves.
Harold Lustig and Estate & Elder Planning Associates is located at 70 Mitchell Blvd., Suite 104 in San Rafael. For more information, call 415-472-1396 or visit the web at: haroldlustig.com.
About Harold L. Lustig and Estate & Elder Planning Associates
Harold Lustig, CEO and Founder of Estate & Elder Planning Associates, has over 30 years of financial experience and is uniquely qualified to help seniors and their families with retirement planning, long term care and estate planning. The services at Estate & Elder include protecting your wealth from the high cost of nursing care, reducing taxes, increasing your income, and transferring wealth on a tax-free basis to your heirs.
# # #