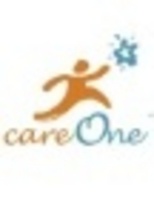 This guide helps you get organized, set goals, pay off debt and save money!
COLUMBIA, Md. (PRWEB) January 16, 2008
Consumers are heading into a new year feeling the financial pinch as current economic changes have a big impact on their personal financial well being. Home ownership debt, record-setting gas prices, higher utility bills, increased food costs and credit card debt are all causing consumers to rethink their spending priorities and better organize their finances.
The Debt Diva's Financial Guide for 2008 is the perfect resource to help people create a budget that fills their needs and set attainable financial goals for the future. Backed by the support of industry leader CareOne Services Inc., the Debt Diva wrote this guide to help consumers start the new year with their financial goals top of mind.
"No matter what your financial situation is, you can improve it immediately just by making the commitment to change your spending, alter habits and build an attainable financial strategy," Davis said. "This guide helps you get organized, set goals, pay off debt and save money!"
The guide offers concrete advice on how to:
-- Set goals
-- Pay down credit card debt
-- Stop living paycheck-to-paycheck
-- Plan for large expenses
-- And more.
The Debt Diva's Financial Guide is available as a free download at http://www.thedebtdiva.com. The site is a resource for financial planning. It includes the Debt Diva blog with tips, a Straight Talk community discussion forum and links to a variety of debt management services provided by CareOne.
CareOne is the industry's leading debt management program provider, linking consumers with agencies that provide customized solutions, 24-hour account access, electronic payment options, strict privacy controls, and ongoing support and counseling.
Clarky Davis has more than five years of experience in the debt management industry and more than 10 years of hard-won personal experience with credit cards and debit cards. The money saving tips the Debt Diva offers have all been tested and proven by the Diva herself. Davis now offers these hard-won insights to others seeking to maximize their tight budgets and deal with debt.