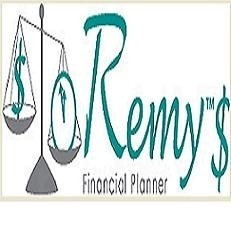 FORT LAUDERDALE, Fla. (PRWEB) September 4, 2008
REMY$ Financial Planner can quickly capture all household assets, debts, expenses, and future income streams in minutes, and then projects and displays them graphically. Users can easily visualize their financial situation, both in the short and in the long term. Affordability analyses for big-ticket items are easy to conduct by anyone, regardless of his/her financial expertise. The product does not require internet access to operate, and does not require any sensitive information that could compromise the user's assets or identity.
REMY's CEO, Rodrigo Escoto (BSEE/MBA/Finance), is a veteran of the software industry, having successfully founded, and later sold Visual Software Solutions, a firm specializing in computer aided design to Xilinx Corp (NASDAQ: XLNX). After spending a decade as a successful business and financial investor, Rodrigo took a two year sabbatical to lead the development of REMY$ Financial Planner. REMY's Chief Developer, Eduardo Suarez-Rivero, is also a veteran software developer, with over 25 years of experience in database design, programming, web development, and project management for Fortune 500 companies. Eduardo was part of the development team of the first GPS tracking systems over the internet.
Rodrigo's life dream had always been to develop an easy to use, yet robust tool for retirement savings, household budgeting, and financial planning that any household head could use, without having to read a manual. REMY$ founders envisioned a tool that would anticipate the retirement needs of most American households, one that could produce meaningful projections, and yet not burden its user with hard-to-use data gathering processes. To achieve this ambitious goal, REMY$ Financial Planner relies extensively on state-of-the-art Wizards and context-specific windows that take the pain out of financial planning.
Through patent-pending technological breakthroughs, REMY$ Financial Planner delivers benefits, such as root-cause analysis and smart data entry, previously available only through complex and expensive products catering to the needs of financial advisors. Included is REMY$ Financial Advisor, which allows the user to explore retirement planning opportunities dynamically. Also included is REMY$ Asset Manager, for tracking the effects of buying or selling personal assets. Multiple financial profiles can also be managed with either release. Specific examples are included, for speeding up familiarity with the program.
As part of a temporary but aggressive introductory campaign, the Singles Edition sells for $79, and the Couples Edition sells for $99. Both versions feature multiple sources of income and expenses (including real estate related cash flows), their tax consequences, as well as retirement-specific inflows and outflows. To ensure complete customer satisfaction, REMY$ Financial Planner comes with a 15-day money-back guarantee, and it includes a free 21-day trial. A video presentation is also available from REMY$ webs site, at remysoftware.com.
Keyword Tags: financial planning, household budgeting, retirement planning, saving money, financial software, personal finance