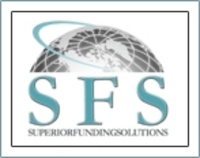 This is a testament to our unyielding commitment to meet the growing needs of our clients by offering several legitimate financial leasing options
Charlotte, North Carolina (PRWEB) August 10, 2009
With the lending pinch in full swing, the only feasible solution for many hoping to sate their entrepreneurial fervor is to think outside the box. Superior Funding Solutions, industry pioneers in creative financial solutions for international project investment and development, launched a revamped Web site on Monday, Aug. 3, highlighting widespread expansion into a full suite of financial instrument leasing products and services.
"This is a testament to our unyielding commitment to meet the growing needs of our clients by offering several legitimate financial leasing options," said Jamie Cox, Managing Director of Superior Funding Solutions. "Our firm functions on the synthesis of authoritative knowledge in all financial products, industry expertise and strategic alliances with a global network of private and institutional investors, top world banks, private lenders, law firms and more."
Among the variety of financial instrument leasing products are asset monetization, including CD, MTN, BG, SBLC, SKR, stocks and bonds. Written verification of funds are also available from top U.S. banks, as well as world-class banks with SWIFT - MT 760 and MT 799.
"Clients can take advantage of our programs to finance trading platforms, complete project and transactional funding, pursue commodities investments, lease funding for residential and commercial real estate ventures and satisfy proof of funds requirements."
Cox stated that Superior Funding Solutions enjoys elite access to a large span of financial instrument leasing products from leading Western European Banks, ranging from $10M to over $20B. Offerings consist of AAA-rated BG, CD, MTN, T-bills, bonds and SBLC.
He also said that given the prevalence of fraud in the financial leasing industry, honesty, integrity and experience are key. "Because of our reputation, knowledge and well-structured partnerships, we are able to source the best funding and provide clients the resources they need to succeed in this ever-changing world."
For more information about Superior Funding Solutions, visit the Web site at http://www.superiorfundingsolutions.com/.
About Superior Funding Solutions
Established in 2007, Superior Funding Solutions is an internationally recognized team of financial instrument leasing experts. Specializing in landmark financial solutions for large commercial projects, private investments, joint venture transactions, hard money lending and more, Superior Funding Solutions offers innovative funding options through an extensive global network of strategic partnerships with private lenders, top world banks, private and institutional investors and law firms. Core financial instrument leasing products available through Superior Funding Solutions include MTN, BG, T Strips, High Yield PPP, Proof of Funds, SBLC, BG Leasing, Double Close DPA, Asset Loans, Bank Instrument Leasing and JP54 and D2 Fuel Sales.
# # #