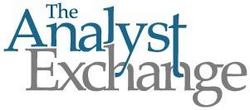 We're offering classes that allow investors to work in this new volatile financial environment.
New York (Vocus) August 3, 2009
The Analyst Exchange, the world's premier financial modeling training company, is now offering a new range of classes that focus on investment strategies relevant to the current market environment.
The new coursework includes the valuation of distressed securities, modeling relating to minority investments and analyzing situations specific to an environment where access to debt is limited.
Analyst Exchange Founder and CEO Paul Pignataro said that The Analyst Exchange, which offers classes globally, began offering new classes because of the volatile market and changing lending conditions.
Some classes are specific to industries including banking, healthcare, real estate, telecom, energy and others. Now, in this changing economy, investors are looking for alternatives because of the restrictive lending environment. That includes analyzing distressed debt and valuing minority stakes instead of investments in entire companies. The Analyst Exchange classes instruct these investors on how to analyze and forecast companies in distressed situations, how to focus on examining alternatives to lending in this environment and how to analyze distressed debt.
"We're responding to the shift in the economy and the recession," Pignataro said. "We're offering classes that allow investors to work in this new volatile financial environment."
The curriculum was created by analysts John Serbin and Pignataro. Serbin, an advisor with The Analyst Exchange, has been an independent venture capitalist and business development advisor in New York, Boston and the Silicon Valley. He has advised companies of all sizes. The experienced team of advisors at The Analyst Exchange will lead the new classes.
About The Analyst Exchange
The Analyst Exchange, based in New York City, offers financial modeling training at 50 locations around the world. The Analyst Exchange also offers lectures and one-on-one training sessions in a virtual classroom that allows students to work when they want. The Analyst Exchange also is a modeling resource that offers assistance via courses and round-table discussions that allow students and professionals to communicate directly with leaders in the field.
To receive more information about The Analyst Exchange, visit http://www.theanalystexchange.com or email sales(at)theanalystexchange(dot)com.
###