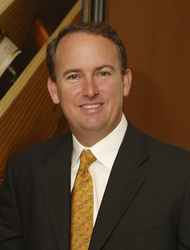 The List of Central Florida's Largest Planning Firms
Tavares, FL (PRWEB) October 22, 2007
Tom Ruggie of Ruggie Wealth Management (RWM), a financial planning and investment management company, is pleased to announce that for the second year in a row they have been chosen for the honor of Worth Magazine's "Top 100 Wealth Advisors" in the nation. The listing, part of the October 2007 edition of Worth Magazine, is compiled based on the results of very extensive research and analysis. Only firms who exhibit outstanding expertise, insight, trustworthiness and commitment to their clients needs are honored to be part of this list. According to Editor-in-Chief of Worth, Dwight Cass, "Tom is a member of an exclusive group of executives who represent the very finest that the wealth management profession has to offer."
In addition to being a now two-time winner of the Worth Magazine Award, the financial planning and investment management company has recently received additional honors based on their exceptional business performance and superior customer relations. Tom is privileged to be in the October 2007 edition of Forbes Magazine as one of "The Ten Most Dependable Wealth Managers of Florida." This listing was decided based on research conducted by Goldline Research. Also, in June of this year, Tom and the Ruggie Wealth Management team were ranked 6th on the Orlando Business Journal's "The List of Central Florida's Largest Planning Firms," which was compiled by a number of Central Florida clients.
About Ruggie Wealth Management
Founded in 1991, Ruggie Wealth Management (http://www.ruggiewealth.com)] is a financial planning and investment management company founded in by Tom Ruggie, CFP, ChFC and is located in Tavares, Florida. The firm's specialties include, but are not limited to, managing portfolio investments, monitoring the market for potential impact on client investments, facilitating estate and tax planning, reallocating client portfolios based upon market changes and developing financial planning strategies.
Securities, advisory services and financial planning offered through Linsco/Private Ledger.
Member FINRA/SIPC.
Contact Information:
Tom Ruggie
352.343.2700
truggie @ ruggiewealth.com
# # #