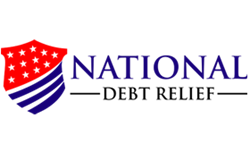 FICO is an acronym for the company that used to be Fair Isaac Corporation.
Phoenix, AZ (PRWEB) August 30, 2014
National Debt Relief shares in a recently published article last August 27, 2014 some of the terms frequently used in the financial world. The article titled "20 Financial Terms You Should Definitely Understand" aims to help consumers in deciphering the jargons and the lingo used by people in the financial industry.
The article aims to simplify the terms by educating the public consumers on what the terms pertain to and how it affects their financial instruments. The more a person knows about the financial terms, the more confident they will be to explore financial opportunities such as numerous credit and loan instruments.
The article starts off by tackling the famous FICO score. A lot, if not all loan and credit tools that are offered to consumers requires a credit score for approval and that is where the FICO score comes in. FICO is an acronym for the company that used to be Fair Isaac Corporation who developed the methodology for calculating credit scores. This three-digit representation of your credit history can be anywhere from 300 to 850. The higher the score, the better standing that a consumer has.
Compound interest is another financial term that a consumer could benefit from understanding. It is essentially interest on a capital or principal amount that is assessed over time. It can work both ways for a person meaning compound interest can be found in investments and in loan and debt payments. In this case, compound interest is best if it is used to increase the funds of a person through investment opportunities.
The article explains as well how net worth is computed. This is mostly used and thrown around in financial discussions but not a lot of people knows how to compute for it. It is basically a very simple process where the challenge lies in getting all the data. It is simply adding all the assets of a person and subtracting debt. The amount left is the net worth of a person and the bigger the net worth,, the better indication it is of the financial health of a person.
To read the rest of the article, click on this link: http://www.nationaldebtrelief.com/20-financial-terms-definitely-understand/.