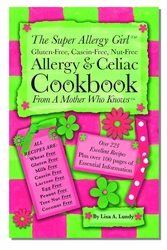 I have great compassion for the financial difficulties, the emotional stress, the constant worry that American consumers are experiencing
Buffalo, NY (Vocus) July 27, 2009
The June unemployment rate changed little coming in at 9.5 percent with job losses across the major industry sectors with large declines in manufacturing, professional and business services and construction according to the U.S. Department of Labor Bureau of Labor Statistics report. Foreclosure filings - default notices, scheduled auctions and bank repossessions - have increased nearly 18 percent since May 2008 according to Realty Trac®, the leading online marketplace for foreclosure properties.
An article appearing in the August issue of the American Journal of Medicine reports that over 60 percent of all U.S. bankruptcies are attributable to medical problems with most victims being middle class, well-educated and having health insurance coverage. Consumers experiencing financial difficulties can find help in the form of a new video and tip sheet from motivational speaker and cookbook author, Lisa A. Lundy, which you can download free from her website at http://www.TheSuperAllergyCookbook.com
Lundy knows about experiencing tough financial times as she and her husband, Randy Garrett, have spent over $100,000 in out-of-pocket medical expenses to keep their young daughter alive and to get her on the road to full health. Ms. Lundy and her husband have made extraordinary efforts to help their daughter, Anne, go from a modern-day bubble child to a 7-year-old girl with a bright future. Anne's underlying medical issue is that her body has not been absorbing vitamins, minerals and essential fatty acids leaving her immune system suppressed and dysfunctional. Their situation was the subject of a FOX 5 NYC News story in May 2006 - an authentic and raw news story rich with details on what Lundy and her husband have done to keep Anne alive and help her get well.
"I have great compassion for the financial difficulties, the emotional stress, the constant worry that American consumers are experiencing," Lundy said. "We have been experiencing extreme financial issues ourselves for the last six years, and I have a message of hope. I have also made plenty of mistakes and I hope others can benefit from my mistakes."
Lundy has used the extreme difficulties that she and her husband have had to look inward and grow herself and to help other people starting with her cookbook, The Super Allergy Girl™ Allergy & Celiac Cookbook - From A Mother Who Knows™. Her book is a gluten-free, dairy-free, egg-free, peanut-free, and tree-nut free resource with over 100 pages of essential information and over 225 delicious recipes, which is available at http://www.TheSuperAllergyCookbook.com. Her cookbook is used for health issues including food allergies and food sensitivities, celiac disease, gluten intolerance, autism, ADD, ADHD, gastrointestinal issues, abdominal pain and bloating, irritable bowel, Crohn's, depression, anxiety, and more.
Lundy reported that she was humbled by having to accept help from friends, family, neighbors and even strangers in the last three years, and now she is even more humbled by how her cookbook is helping people in the U.S., Canada, and Australia. She is committed to helping others make it through difficult times and she shares her suggestions in the video and tip sheet. She is someone who is good at making the best out of any situation. "If we can make it with a child who we did not know would survive or not, the hours spent at the physicians offices, the extra therapies and interventions her condition has required not to mention the special foods and the financial bills, and dare we even mention the home schooling of all three children, then there are many other people who can make it too," Lundy asserted. Her website, http://www.TheSuperAllergyCookbook.com has a multitude of free documents, tip sheets, videos, white papers, and recipes - all free with no registration required- to help consumers be supported in food and health.
Size: 6" x 9"
Pages: 405 pages
Soft Cover, Perfect Bound
ISBN#: 978-0-9797542-0-3
Price: $28.95
Contact: Ms. Lisa Lundy
Phone: (716) 835-6392
###