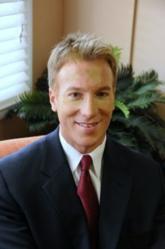 this affirms the level of commitment to client service we have championed in this very challenging economy
Winter Park, Florida (PRWEB) January 08, 2013
United Kingdom-based Acquisition International Magazine announced their international winners of the coveted M&A Awards. In making the announcement, Kathryn Turner, a chief at Acquisition International said, "The winners have defeated the odds and come into their own. The talent, ingenuity and down-right hard work of all of our winners, in what is still a very competitive market, is living proof that good business can still be done."
M&A Award recipients have award winning deal teams, consist of highly targeted advisers and are pin-pointed for there expertise in chosen field with a track record of success coupled with a reputation of superior client services, innovation and commitment.
Of the award, Edward Financial Services managing partner Jason Edwards says, "This affirms the level of commitment to client service we have championed in this very challenging economy. In addition to the M&A Award, 2012 marked a year of significant recognition for Jason Edwards who also received the NABCAP Premier Advisor award and recognized by the Orlando Business Journal as one of central Florida most influential businessman.
Acquisition International is brought to you by AI Global Media Ltd., a publishing house that has reinvigorated corporate finance news and reporting. As an editorially driven magazine, its topical news article make it a highly enjoyable read, and this readability ensure that advertisers will benefit greatly from their investment.
The National Association of Board Certified Advisory Practices (NABCAP) is a nonprofit organization created to establish mutually understood standards and practices among both investors and advisory practices.
The Orlando Business Journal is part of the American City Business Journals. American City Business Journals is the largest publisher of metropolitan business newsweeklies in the United States, with 40 business journals across the country. http://www.acbj.com/
Edwards Financial Services is a Winter Park financial adviser who has become known for customized programs designed to help grow, protect, and conserve client wealth by delivering an unprecedented level of personalized service and attention.