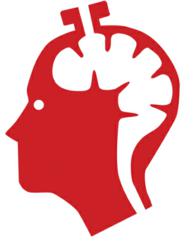 Financial Advisor Video Platform Released Today
Houston, Texas (PRWEB) February 13, 2012
Annuity Think Tank, the #1 site for everything about annuities, is proud to announce their new Youtube Channel and website geared to brand financial advisors online. Annuity Think Tank was first put on the video map with the animated video titled, "The Truth about Fixed Indexed Annuities" which now has over 38,000 hits on Youtube. The Think Tank is offering to share some of their video success with other financial advisors across the country. The full program details can be found at the Financial Advisor Branding website.
The Financial Advisor Branding platform consists of a video library where the advisor can choose among numerous retirement videos to have personally customized. Annuity Think Tank does the full customization including branding of the advisor throughout the video, editing, and online distribution among numerous platforms. The advisor platform has a dedicated Advisor Branding YouTube Channel as well.
Videos have recently become the latest trend to bring education and content to the web. In fact, Youtube recently became the #2 search engine in the US. Furthermore, Google is now indexing videos to ensure the most relevant videos are now showing up right alongside the top related webpage search results. Annuity think Tank's latest platform, Financial Advisor Branding, intends to help financial advisors with a turn-key program to be found using videos.
About Annuity Think Tank
Annuity Think Tank's vision is to be the first place advisors and consumers come to for innovative annuity solutions, unbiased annuity education, annuity research, and the most comprehensive annuity information on the web. Consumers interested in learning more about annuities, basic to advanced annuity concepts, and annuity calculators, please visit the consumer site, Theannuitythinktank.com, for more information. To suggest new annuity or income ideas, please email us at info(at)annuitythinktank.com.
# # #