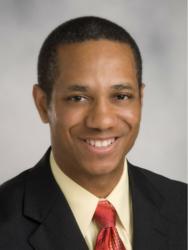 Volunteering is a way to help people understand the value of professional financial planning and discover that real financial planning is more than just investment management.
Foster City, CA (PRWEB) October 09, 2012
Focus YouNiversity, LLC (FocusYOU) is pleased to announce that William Pitney, CFP®, Financial Planner and Coach, will volunteer his professional expertise and offer financial advice at the third annual Financial Planning Days events to be held in Palo Alto, CA on Saturday, October 13 and San Francisco on Saturday, October 20.
Financial Planning Days is a collaborative initiative that unites the collective resources of the financial planning community and city governments nationwide to deliver free, no-strings-attached financial advice and education to the public. Financial Planning Days is an effort to help American consumers better manage and plan their personal finances.
Pitney began volunteering at free planning events in October 2008, with the first ever Financial Planning Clinic held in Oakland, CA. He said, "Volunteering is a way to help people understand the value of professional financial planning and discover that real financial planning is more than just investment management."
Pitney asserts that too many people mistakenly believe that only those who have large investment portfolios or are wealthy need a financial planner. He adds, "This is far from reality. A financial planner helps you understand and plan the best financial path based on where you are and what you have today."
The growing need for accessible and competent financial advice, four national non-profit organizations – Certified Financial Planner Board of Standards, Financial Planning Association, Foundation for Financial Planning and the U.S. Conference of Mayors with a shared vision – began collaborating to offer these free, no-strings-attached Financial Planning Days in 2010.
Experts from the Financial Planning Association® (FPA) and highly qualified professionals volunteer their time to Financial Planning Days. All financial planners must be CERTIFIED FINANCIAL PLANNER™ (CFP®) professionals and/or FPA members. In addition, all volunteers must complete the Volunteer Boot Camp designed to train and prepare financial planners for the events.
"What makes these events special is that you don't need an appointment and no one will try to sell you anything," says Pitney. Volunteers cannot distribute business cards or marketing materials to attendees, nor can they take down any names. Attendees are free to meet one or many volunteer planners, so they can compare and contrast the alternatives and recommendations.
"Perhaps even more important," asserts Pitney "you can ask the questions that are most important to you."
To participate: Free registration is available at http://www.FinancialPlanningDays.org or by calling toll-free at 1-877-861-7826. Walk-ins are also welcome.
About William Pitney
William Pitney, founder and financial coach of FocusYOU in Foster City and Santa Rosa, California, has been serving clients as a professional financial planner since 2003. Pitney earned his MBA from The University of Arizona and his BA from the University of Kentucky. Pitney is a member of the Financial Planning Association, Sudden Money Institute, Center for Fiduciary Studies, National Ethics Association, and International Association of Registered Financial Consultants. He is recognized by the Institute of Consumer Financial Education as a Certified Personal Finance Instructor. Committed to a higher fiduciary standard of excellence, he has passed a rigorous certification and examination process in order to earn the professional designations of CERTIFIED FINANCIAL PLANNERTM professional and Accredited Investment Fiduciary®. In addition, he is among the very few financial professionals to have earned the ChFEBCsm designation for addressing the unique benefit programs of federal employees. FocusYOU delivers practical, fully integrated financial strategies and solutions to address the long-term financial planning needs of clients. For more information, visit http://www.FocusYou.com.
About Financial Planning Days®
Financial Planning Days is organized by four national, non-profit organizations – Certified Financial Planner Board of Standards, Financial Planning Association, Foundation for Financial Planning and The U.S. Conference of Mayors. For more information, visit http://www.FinancialPlanningDays.org