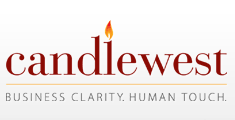 Vancouver, BC (PRWEB) May 02, 2012
ACM Advisors Ltd. has chosen Candlewest to bring the power and efficiency of Microsoft Dynamics CRM to its business and investment services. The new technology will handle key business processes in marketing automation for ACM Advisors, including email marketing automation and dashboard reporting.
ACM Advisors Ltd. (http://www.acma.ca) is a fund management company specializing in the origination and underwriting of commercial mortgages and debt instruments for the Canadian real estate marketplace. ACM Advisors currently manages four funds aggregating $1.2 billion of assets, of which $1 billion is managed for Canadian pension plans.
ACM Advisors chose Candlewest because of its experience in the Microsoft Dynamics CRM channel including the wealth management vertical.
"Microsoft Dynamics CRM is a solution that is flexible, easy to use and can be easily engineered to fit. For these reasons, we are looking forward to working with Candlewest and Microsoft Dynamics CRM to better serve our customers," says Chad Mallow, Vice President, Business Development at ACM Advisors.
Microsoft Dynamics CRM is customer relationship management that helps deliver timely, relevant and personal customer service across all channels. Further, Microsoft Dynamics CRM realigns sales people to focus on the right opportunities to close deals faster and helps marketing people drive pipeline through powerful marketing campaigns.
Candlewest is a Microsoft Gold Certified Partner headquartered in Vancouver, BC and has been providing Microsoft Dynamics CRM solutions for the past ten years.
About Candlewest
Candlewest has built a reputation for success over the past two decades by providing industry leading business solutions to their clients. Candlewest delivers business solutions that make a tangible positive impact on the operations, accounting, manufacturing and sales functions of our customers.
For more information on Microsoft Dynamics CRM and for a free 30 day trial of Microsoft Dynamics CRM please visit http://www.crm-trial.com
For more information about Candlewest and Microsoft Dynamics CRM solutions:
Visit http://www.candlewest.com.