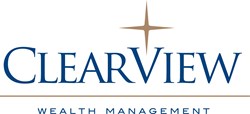 "Women should be well educated about their financial situation, as this gives them the opportunity to demonstrate their values and priorities through the choices they make with their money." - Cheryl Sherrard
Charlotte, NC (PRWEB) January 23, 2014
Clearview Wealth Management, a local Investment Advisory firm, has written an article concerning 2014 Financial Empowerment for Women. Industry vet and Clearview's Director of Financial Planning Cheryl Sherrard offers encouragement and sound guiding principles for how women can take control of their wealth this year. "Women should be well educated about their financial situation, as this gives them the opportunity to demonstrate their values and priorities through the choices they make with their money," say Sherrard.
Sherrard's article is available for publish. She is also available for interviews and questions.
You can gain access to the article by visiting the Library on Clearview Wealth Management's website at http://www.clearviewwealthmgmt.com/resources/library/; or, you can also click on this direct link: http://clearviewwealthmgmt.com/wp-content/uploads/2013/05/Financial-Empowerment-for-Women-2014.pdf.
Clearview invites you to share the article with your readers and other interested parties.
For more information, please contact Clearview Wealth Management at (704) 837-4317 or http://www.clearviewwealthmgmt.com.
About Clearview Wealth Management
Clearview Wealth Management is a privately owned, fee-only Registered Investment Advisor firm dedicated to lasting partnerships with our clients built on a cornerstone of trust. We believe that exceptional client care should be our highest priority, as we assist you in managing your family's wealth. A comprehensive approach is used to ensure that both the management and investment of your assets are working in tandem toward the attainment of your goals. A dual focus on investing and proactive planning allows us to be a vital resource for you, providing well thought-out advice that considers and coordinates all the areas of your financial life. Visit us at http://www.clearviewwealthmgmt.com.