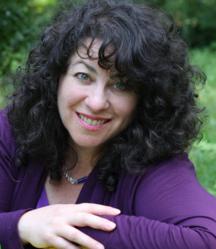 This program will provide practical action steps to prepare younger generations for long-term success and responsible leadership.
Pittsburgh, PA (Vocus/PRWEB) April 14, 2011
The University of Pittsburgh's Institute for Entrepreneurial Excellence will host a program entitled, "Kids, Wealth and Consequences: Financial Parenting for the Business Family" by financial parenting expert Jayne Pearl on May 19, 2011 from 5:30 pm to 8:00 pm at University Club, 123 University Place, Pittsburgh.
Pearl, co-author of Kids, Wealth, and Consequences: Ensuring a Responsible Financial Future for the Next Generation (Bloomberg, a Wiley imprint, 2010), will share with Pittsburgh-area entrepreneurs strategies to better equip children of all ages to be financially aware, goal-driven and focused. The goal is to avoid an unintended dependency and lack of direction, while encouraging an independent and competent next generation.
"As parents and business owners, entrepreneurs must make that affect both their business and their family in the short term and the long term," says Ann Dugan, founder of the Institute for Entrepreneurial Excellence and assistant dean at the Joseph M. Katz Graduate School of Business University of Pittsburgh. . "This program will provide practical action steps to prepare younger generations for long-term success and responsible leadership."
"Many family business programs, such as the Institute for Entrepreneurial Excellence, recognize that a key—but often overlooked—component of succession and estate planning should involve making sure that the future generation has the skills, discipline and drive to responsibly handle the business and financial assets their parents worked all their lives to create," adds Pearl.
Pearl's new book helps affluent parents and their advisors understand how affluence affects children's future success, happiness and motivation. The book explores everything from how and when parents should talk to their children about the often-uncomfortable topic of money to what affluent families can learn from the economic meltdown about spending, saving and investing to help them better prepare themselves and their children to survive in any economic environment.
Pearl is a journalist and entertaining speaker, focusing on family business and financial parenting. She is also author of Kids and Money: Giving Them the Savvy to Succeed Financially (Bloomberg Press) and has co-authored or ghost-written ten other books. She began her career at Forbes magazine and was former senior editor of Family Business magazine, to which she has contributed for more than 20 years.
The Institute for Entrepreneurial Excellence at the University of Pittsburgh Joseph M. Katz Graduate School of Business grows western Pennsylvania's economy by supporting entrepreneurial activity, business creation and established business growth. Institute leadership believes the success of closely-held businesses drives growth in our region, country and global economy. The Institute is the region's largest membership-based entrepreneurial organization, offering individualized consulting and educational programs that fit the diverse needs of local businesses, creating networking opportunities and providing western Pennsylvania entrepreneurs the "Power to Prosper."
Founded by Ann Dugan in 1995, the Institute has transformed its original mission as a single small business development center into a multifaceted organization specializing in every stage of the business life cycle. It is now one of the largest university-based institutes in the country dedicated to helping entrepreneurs and closely-held businesses manage key issues. Since its inception, the Institute has helped create over 1,000 businesses, raised $250 million in business capital and provided educational programs to more than 25,000 business leaders.
For more information about this program, please contact the Institute for Entrepreneurial Excellence at 412-648-1544 or online at ieeinfo(at)katz(dot)pitt(dot)edu or http://www.entrepreneur.pitt.edu.
# # #