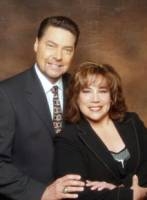 Statistics show that women-owned businesses have grown tremendously over the last 15 years, now is the time to support each other.
Tustin, CA (PRWEB) October 11, 2012
Jim and Lorraine Conaway, are financial planning experts with over 44 years of combined experience. As a financial strategists, Lorraine Conaway and along with husband James Conaway, have helped clients nationwide find clarity and confidence in their financial futures. Together they create comprehensive financial plans by incorporating traditional values with non-traditional strategies for business owners, real estate investors, charities, families, and individuals. They coordinate their efforts with a client's tax advisor, attorney, and other power team professionals to address overall goals while focusing on their risk tolerance and tax needs. Jim and Lorraine hold a CRC (Certified Retirement Counselor) and CSPG (Certified Specialist in Planned Giving) designation. Together they have raised over $20 million dollars in planned gifts for various charities. Lorraine was recently nominated for the Orange County Business Journal Woman in Business award.
In addition to owning a successful business, Jim and Lorraine also host their own radio show, "Smart Money Talk Radio" on an NBC affiliated station, KCAA 1050AM, every Monday from 3-4pm. Their goal is to educate listeners and audiences in various speaking engagements across the county on how to be smart with their money.
According to the Institute for Women's Policy Research (ITWPR), a non-profit research organization, women earn 77 cents to the dollar made annually by men and in some professions, the number drops to 66 cents.
Because of that and other startling economic statistics, The California Women's Conference was hosted in Long Beach, California, on September 23rd-24th. The theme of the conference was "The Women's Economy Starts Here!" With a plethora of speakers such as Marcia Cross of Desperate Housewives, bestselling author Mark Victor Hansen, and business executive and author Stedman Graham, the conference was an educational and inspirational event. Lorraine Conaway, a local businesswoman, was honored to be a panelist speaker at the event.
"Statistics show that women-owned businesses have grown tremendously over the last 15 years," says Conaway, "Now is the time to support each other and continue to grow our businesses and fight for equal pay." Conaway offered her advice for women wanting to take control of their financial futures:
Conaway & Conaway
Andreea Boitor
Andreea (at) ConawayAndConaway (dot) com
714-263-1904
http://www.conawayandconaway.com
"We Support The H.O.M.E. Foundation"
About The H.O.M.E. Foundation:
The Helping Others Means Everything, or The H.O.M.E. Foundation, is a not-for-profit organization dedicated to helping our Family of Charities. Frankie Verdugo, President of The HOME Foundation, wants to help as many worthy charities as possible as they struggle during these tough economic times. Frankie Verdugo helps raise funds through luxury dream home raffles, home giveaways, prizes, and high profile celebrity events in Hollywood... "Our mission is to help charities reach their fundraising goals and to bring awareness to their praiseworthy causes."