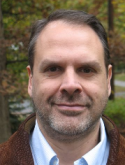 The first phase of the asset management program will be asset protection.
Fairfax, VA (PRWEB) January 17, 2012
Richard Geller, CEO and managing director of FinancialSuccessInstitute.org, stated today, "Subscribers accumulating wealth in their retirement plans have been asking for resources to help them with asset management. The Financial Success Institute is doing exactly that. A few of the resources already available include course material on the Super Trust, Q & A on Asset Protection, and information about how the self directed 401K offers much stronger asset protection than the self directed IRA. Once subscribers have accumulated wealth, an important asset management step is protecting what they have from frivolous lawsuits that target deep pockets."
Geller continues, "Financial Success Institute is pleased that subscribers are progressing from taking full control of their investment portfolios to beginning the asset management program as they should. It's through asset management that investors assure they'll pass a financial legacy onto their children after they personally enjoy the retirement they dreamed of. Financial Success Institute will immediately step up to the responsibility of guiding subscribers to the appropriate asset management resources and tools. The Institute's new book Wall Street Won't Make You Rich - That's Your Job, dedicates several chapters to asset management and asset protection."
Geller adds, "The first phase of the asset management program will be asset protection. Once it is in place, the asset management program will move onto even more complex processes such as the Charitable Remainder Uunitrust. There are different versions to this highly specialized asset management tool. One that investors are likely to interested in is the net income with make up variation that assures the principal remains intact. A common way to structure this asset management tool is assigning children as the beneficiaries to pass wealth to the next generation. From there, the Financial Success Institute will expand the asset management program with other tools like the Dynasty Trust that skips a generation to provide financial resources to grandchildren. One of the key goals of the Institute's asset management program is for our subscribers to pass a wealth legacy on to future generations. These are not totally new asset management tools. The already wealthy have been using them for many years. The mission of the Financial Success Institute is to show everyday American's how they can use tools like asset management the same way the wealthy have been doing for generations."
Geller concludes, "As our subscribers follow the overall wealth building model the Financial Success Institute provides, each new phase of the asset management program will be fully explained along with providing clear examples of how each part of the asset management program fits with other parts and the overall wealth building strategy as a whole."
About FinancialSuccessInstitute.org. The institute is devoted to educating readers and subscribes about investing alternatives and safeguarding wealth once acquired. Information regarding asset management is only a small sample of resources available to subscribers. Besides details about asset management, other information readers can access includes investing in real estate, debt settlement, legally minimizing taxes, tax lien investing, and precious metal investing.
Disclaimer: Information here and at FinancialSuccessInstitute.org is not legal or professional advice regarding an investor's asset management or any other retirement account activity. It's intended only as general information sharing. Seek professional assistance regarding your specific circumstances and applicable laws to assure you understand the best way for you to structure your asset management program or before taking any other retirement account action.
###