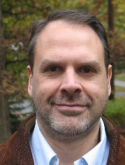 Using an IRA to buy investment property is a smart move in today's marketplace.
Fairfax, VA (PRWEB) January 25, 2012
Richard Geller, CEO and managing director of FinancialSuccessInstitute.org, stated today, "Using an IRA to buy investment property is a smart move in today's marketplace. Owning a diversified portfolio is a common investment strategy. Yet, few financial planners advice IRA owners to own rental houses or other investment property because it's a conflict of interest with the financial products they sell. At FinancialSuccessInstitute.org we intend counter that by frequently releasing up to date information about owning investment property in an IRA or other retirement account."
Geller explains further, "True portfolio diversity is best achieved when IRA owners have investment property along with a cross section of other investments including tax liens, mortgage notes, and precious metals. This newly released article explains how IRA owners can buy an investment property and other diversified holdings with an IRA. These typically pay much higher rates of return than what Wall Street delivers."
Geller continues, "Buying a rental investment property is not complicated. Even if there are not sufficient funds in the IRA to pay cash for an investment property, the tax code [§4975(c)(1)(C)] permits the IRA to take out a non-recourse loan for the balance of the investment property cost. The IRA owner cannot guarantee the non-recourse loan for the investment property, which reduces their personal risk. Only the investment property itself can be used as security for a non-recourse loan. For that reason, it's typical for the IRA to be required to make at least a 40% down payment for the investment property. Readers will learn how important a truly diversified portfolio is from this Investment Property article."
Geller emphasizes, "A key reason diversifying an IRA by owning an investment property is because the investment property provides both an income stream and is expected to appreciate in value faster than inflation, over time. Of course, when the investment property is inside an IRA, both the income and appreciated value are tax deferred until distributions begin after retirement.
Geller points out, "While every IRA can own investment property, not every IRA custodian allows investment property in your IRA. FinancialSuccessInstitute.org has long-term relationships with experts at selecting IRA custodians allowing rental houses and other investment property in an IRA. Readers can contact us today for help setting up an IRA so they too receive the wealth building benefits of owning investment property."
Geller concludes, "FinancialSuccessInstitute.org provides the resources needed by subscribers wanting to build a diversified IRA portfolio that includes a rental house or other investment property. New and relevant information is continuously added by staff researching the best investment property strategies for today's market. New information is also based on specific investment property questions submitted by readers at FinancialSuccessInstitute.org.
About FinancialSuccessInstitute.org. The Institute is devoted to educating readers and subscribes about investing alternatives and safeguarding wealth once acquired. Information about an IRA owning an investment property such as a rental house is only a small sample of resources available to subscribers. Besides details about how an IRA can buy an investment property, other information readers can access includes the self directed 401K, IRA LLC, debt settlement, legally minimizing taxes, tax lien investing, and precious metal investing.
Disclaimer: Information here and at FinancialSuccessInstitute.org is not legal or professional advice regarding IRA ownership of investment property or any other retirement account activity. It's intended only as general information sharing. Seek professional assistance regarding specific circumstances and applicable laws to assure you fully understand the ways an IRA can own an investment property or before taking any other retirement account action.
###