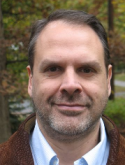 It's not uncommon for beginning mortgage note investors to start out with a small mortgage note and once they see how well the program works, they move more of their 401K into mortgage note investing.
Fairfax, VA (PRWEB) February 13, 2012
Richard Geller, CEO and managing director of FinancialSuccessInstitute.org, stated today, "Mortgage note investing is a very lucrative opportunity. Especially when investors know how to do it correctly. Most people are all too familiar with the foreclosure fiasco going on today and that understandably frightens them away from mortgage note investing. What they need to know is the vast majority of those mortgage notes gone bad were predatory. Mortgage note brokers and the banks took full advantage of borrowers not understanding the mortgage note they were signing."
Geller continues, "When you look into the facts, it's shocking how predatory some lenders made a mortgage note. Adjustable rates causing huge jumps in payments year after year. Some people were even given a choice how much they wanted to pay each month. Some borrowers were given a mortgage note for interest only or even less than the interest in monthly payments. In the latter case, the short fall was added onto the mortgage note causing a payment the buyer was already having trouble with to go higher."
Geller adds, "FinancialSuccessInstitute.org doesn't believe in this type of business conduct, we are launching a campaign to reemphasize mortgage note lending in a responsible and ethical manner. Here is a short list of the most important elements we look for in a highly secure mortgage note:

As with any real estate, a mortgage note must take into account location, location, location. We look for houses in middle-income neighborhoods rather than slums or out in the barren desert.
A low loan to value (LTV) is important to properly secure the mortgage note. Typically, the Institute prefers a mortgage note valued at 70% or less than the property market value.
The mortgage note must be in the first lien position. The institute will only consider a mortgage note if it has the first right to recover the loan by taking possession of the property in event the owner defaults. Combining this with the low LTV creates a highly secure mortgage note.
Terms of the mortgage note are very important as well. The borrower's credit history and size of down payment are important in determining the interest rate that generally starts at 8% and goes up. Borrowers are encouraged to keep the length of the loan as short as they can. Typically, between 15 and 20 years. Still, there is a balloon payment that comes due prior to the loan being repaid in full.
Geller concludes, "FinancialSuccessInstitute.org views investing a 401K in a mortgage note as an excellent alternative to stocks and bonds. Mortgage note investing creates a passive income stream that appeals to many investors. It's not uncommon for beginning mortgage note investors to start out with a small mortgage note and once they see how well the program works, they move more of their 401K into mortgage note investing."
About FinancialSuccessInstitute.org:
The Institute is devoted to educating readers and subscribes about investing alternatives and safeguarding wealth once acquired. Information about mortgage note investing with a 401K or IRA is only a small sample of resources available to subscribers. Besides details about mortgage note investing with a 401K, other information readers can access includes the IRA LLC, Solo 401K investing, debt settlement, legally minimizing taxes, tax lien investing, along with gold and other precious metal investing. Those wanting more information about investing in a mortgage note with their 401K are encouraged to visit FinancialSuccessInstitute.org.
Disclaimer: Information here and at FinancialSuccessInstitute.org is not legal or professional advice regarding mortgage note investing with a 401K or any other retirement account activity. It's intended only as general information sharing. Seek professional assistance regarding specific circumstances and applicable laws to assure you fully understand the ways your 401K can invest in a mortgage note or before taking any other retirement account action.
###