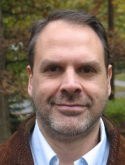 Fairfax, VA (PRWEB) January 19, 2012
Richard Geller, CEO and managing director of FinancialSuccessInstitute.org, stated today, "Readers can immediately learn the tremendous advantages of owning a self directed IRA checkbook account by reading this article describing the many alternative wealth building investments enabled by opening a Self Directed IRA Checkbook Account.
Geller asserts, "It's only through self directed IRA checkbook control that investors actually have physical possession of their investment assets. The new training offered by Financial Success Institute shows investors how they can open a self directed IRA checkbook account. The main objective of the new training is educating our subscribers about how important it is that they be able to write checks directly from their retirement accounts. When investors control a self directed IRA checkbook, they take control away from third party custodians that have been known to abscond with the assets owned by the investor. Evidence that investors can lose their assets to a custodian if they don't have physical control can be found in this article about the MF Global scandal - Self Directed IRA Checkbook Control."
Geller continues, "Besides the additional level of security provided by the self directed IRA checkbook, it enables investors to move quickly when an exceptional investment opportunity presents itself. For instance, investing is distressed real estate is something else taught by Financial Success Institute. When a seller needs to sell a distressed property, they often must do it very fast. The owner of a self directed IRA checkbook might offer 60% of market value for the property. Another investor might offer 85% of market value. If the self directed IRA checkbook investor can write a check on the spot he or she has a good chance of convincing the seller to take their offer rather than waiting weeks to see if the higher offer can obtain financing in today's tight loan market. Being able to move instantly is a big advantage for owners of a self directed IRA checkbook."
Geller concludes, "FinancialSuccessInstitute.org subscribers learn from the new self directed IRA checkbook training that there are many highly profitable investments that are only available when an investor can take advantage of a fleeting opportunity by having a self directed IRA checkbook. Foreclosure sales and tax liens are other examples where an investor must have the ability to immediately write a check from their self directed IRA checkbook."
About FinancialSuccessInstitute.org. The Institute is devoted to educating readers and subscribes about investing alternatives and safeguarding wealth once acquired. Information regarding the self directed IRA checkbook is only a small sample of resources available to subscribers. Besides details about the self directed IRA checkbook, other information readers can access includes the real estate IRA LLC, self directed 401K, debt settlement, legally minimizing taxes, tax lien investing, asset protection, and precious metal investing.
Disclaimer: Information here and at FinancialSuccessInstitute.org is not legal or professional advice regarding the self directed IRA checkbook account or any other retirement account activity. It's intended only as general information sharing. Seek professional assistance regarding your specific circumstances and applicable laws to assure you fully understand how the self directed IRA checkbook can put you in control of your financial future or before taking any other retirement account action.
###