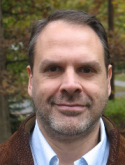 Asset protection is one hallmark of the self directed IRA LLC.
Fairfax, VA (PRWEB) January 18, 2012
Financial Success Institute today announced it will provide information and other resources subscribers need to structure and set up a self directed IRA LLC. The basic structure is to open a self directed IRA and then have the IRA create a LLC that the IRA then invests all or part of the IRA money in. There are several benefits self directed IRA LLC owners gain this way.
Richard Geller, CEO and managing director of FinancialSuccessInstitute.org, stated today, "There are many ways to structure a self directed IRA. For low risk transactions, just having a custodian overseeing an IRA account is enough. However, when investments become more complex or when more risk is involved, creating a self directed IRA LLC is often the best answer. For instance, owning a 50-unit apartment building is like running a small business. There is going to be an onsite manager, a maintenance person, and an accountant. There's no reason to pay a custodian fee every time they cut a check to pay salaries and expenses. Instead, the self directed IRA opens a limited liability company (LLC) which in turn opens a checking account allowing the self directed IRA LLC owner to issue checks and collect rent. Alternatively, the owner can assign the responsibility to the onsite manager. The point being, unnecessary custodian fees don't have to be paid when a self directed IRA LLC is used."
Geller adds, "That's only one of many reasons our subscribers need critical information about how to structure a self directed IRA LLC. Many of our subscribers have become wealthy through alternative investing. Now it's time they protect that wealth with a self directed IRA LLC. Asset protection is another hallmark of the self directed IRA LLC. Let's say the self directed IRA LLC owner has the 50-unit apartment building plus a few other commercial properties. He or she will want to set up separate self directed IRA LLC accounts for each property. That way any lawsuit or liability from one property is limited to the self directed IRA LLC for that single property. If all the properties were owned by a single IRA or one self directed IRA LLC, then all of the properties could be vulnerable to an issue arising from any other property."
Geller continues, "Another reason a self directed IRA LLC is useful is when multiple investors want to combine funds to make a purchase none of them can or want to make alone. The self directed IRA LLC provides the structure and policies that the members agree will manage their jointly owned assets."
Geller emphasizes, "Here is a short article explaining the consequences that can result when the rules aren't followed for the Self Directed IRA LLC.
Geller concludes, "As FinancialSuccessInstitute.org subscribers avail themselves to the new self directed IRA LLC resources, the Institute will be vigilant about making sure our subscribers fully understand everything they need to about the self directed IRA LLC. When subscribers need an expert to closely examine their individual self directed IRA LLC needs, the institute will put them in contact with the best self directed IRA LLC experts in the business."
About FinancialSuccessInstitute.org. The Institute is devoted to educating readers and subscribes about investing alternatives and safeguarding wealth once acquired. Information regarding the Self Directed IRA LLC is only a small sample of resources available to subscribers. Besides details about the Self Directed IRA LLC, other information readers can access includes the self directed 401K, debt settlement, legally minimizing taxes, tax lien investing, and precious metal investing.
Disclaimer: Information here and at FinancialSuccessInstitute.org is not legal or professional advice regarding the Self Directed IRA LLC or any other retirement account activity. It's intended only as general information sharing. Seek professional assistance regarding your specific circumstances and applicable laws to assure you understand the Self Directed IRA LLC or before taking any other retirement account action.
# # #