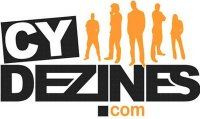 The 'Find a Property in Cyprus' iPhone and iPad property app was designed to deliver the largest, most up to date database of Cyprus properties with the ease, speed and functionality demanded by today's users.
Limassol, Cyprus (PRWEB) March 30, 2012
Growing web design and development company CyDezines is proud to announce that the first and only Cyprus Property search application for the iPad, iPhone and iPod, developed by the company is now live and immediately available for download via the iTunes App store. The 'Find a Cyprus property' app is available for free and is the latest tool aimed at satisfying the demand for fast and efficient information and services with regards to Cyprus property searches.
This recent venture in partnership with Daveriye Group, couples the best of technology with Cyprus property market expertise and knowledge, to give app users an easy, mobile source of the most up to date properties available in Cyprus for both rent and purchase. With the largest database of properties available in Cyprus now accessible on the move, through a device of the user's preference, this app offers a previously unavailable ease of service suited to today's technologically and time demanding era.
The app not only provides listings of Cyprus properties available for rent or for purchase, but allows users to easily filter according to their preferences including location (including local area), city, type of property, number of bedrooms and price range. Once a property of interest is found, the full screen slide show provides numerous pictures to allow users to view their chosen property in more detail, and once satisfied, with a simple tap of the screen allows they are able to directly contact the agent or vendor by phone or by email.
Agents and vendors can also add their updates ensuring that users are kept up to date and if the range of properties currently available does not meet the user's requirements, they can register with FindaCyProperty, fill in their preferences for their property and once a suitable match is found, a push notification will be sent directly to their phone.
Nicholas Xydas, Managing director of CyDezines, comments, "The 'Find a Property in Cyprus' app was designed to deliver the largest, most up to date database of Cyprus properties with the ease, speed and functionality demanded by today's users. This free, on the move application provides an effortless, efficient and time saving Cyprus property portal to best suit the individual needs of each user."
The collation of available properties from numerous large real estate agencies, lettings agents and individual vendors removes the need for users to visit each site in turn whilst allowing for better comparison. A nice little feature added even means users can email, tweet or share their results on Facebook with their friends, all without interrupting their busy schedule.
For a small listing fee, those wishing to sell and rent their properties can now have access to over 200 million users of iTunes who can contact the advertiser directly, cutting out a lot of the costly and time consuming intermediate stages the property market is used to.
About CyDezines:
CyDezines is a integrated advertising agency in Cyprus which has been delivering quality brand communication and media solutions, using offline and online digital advertising strategies for major brands, for more than 6 years.
CyDezines specialises in providing a full range of Website Design and Digital Media Services including Ecommerce Solutions, Content Management Systems (CMS), Search Engine Optimisation (SEO), Online Branding, web and mobile applications for a wide variety of businesses around Cyprus and Europe.
For further information on the FindACyprusProperty App please visit: http://www.cydezines.com/latestnews/find-a-cyprus-property
For further information please visit http://www.cydezines.com, telephone +357 25730002 or email info(at)cydezines(dot)com
To download the free iPhone, iPad and iPod FindACyprusProperty app please visit: http://itunes.apple.com/us/app/findacyproperty/id478275942?ls=1&mt=8