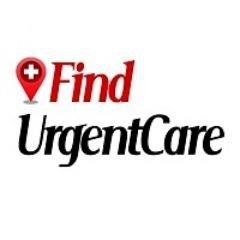 Scottsdale, AZ (PRWEB) October 15, 2013
Find Urgent Care, LLC (FindUrgentCare.com) has rolled out a new robust search engine targeting urgent care clinics in California. Their new search functionality expands search criteria of urgent care facilities for patients. They now have an advanced search filter unique to the urgent care industry.
FindUrgentCare.com has been helping patients across the country find walk-in, urgent care centers since 2007. Now, with its advanced search options, the site provides greater functionality to its users. Users can search for all urgent care facilities within a postal code or select additional options to narrow down the search. This allows users to carefully target their search and find the medical care they need quickly and easily. The new features allows patients to search for clinics using several advanced search filters including:

Insurance Providers such as Blue Cross, Cigna, Aetna, American Postal Workers
Imaging Options: CT Scan, Ultrasound, Plain Film Radiology
Medical Equipment: Sling, Velcro Splints, Shoulder Immobilizer
On Site Lab Testing: Mono Spot, Blood Sugar, Rapid Stress
Specialties: Pediatricians, Emergency Medicine
Online Check-in
Physical Therapy or Sports Medicine
Many people rely on urgent care centers because they are convenient and affordable. Insurance co-pays are usually lower for urgent care visits than emergency room or primary care visits, and many urgent care facilities offer payment plans to low-income patients or cash only payments. These clinics usually have extended hours, including nights and weekend. Some facilities are open 24 hours a day or have on-call staff for late-night appointments and some are also open on holidays. This allows patients to receive medical care without an appointment or a long waiting period, and it keeps emergency rooms clear for true life-threatening emergencies.
Visit FindUrgentCare.com to learn more.
About Find Urgent Care
Find Urgent Care is an online urgent care directory and search engine that helps patients find walk-in centers nationwide. Patients can locate an urgent care clinic that matches their health and payment needs, with the use of its advanced search functions. Find Urgent Care allows patients to search for a clinic via location, insurance accepted, services, and specialty options. Search results include a Google map and a list of urgent care centers that match their criteria, prioritized by distance.
Urgent care centers are welcome to add their clinic to the directory and/or upgrade to an Advance Listing. Each clinic with an advanced listing on Find Urgent Care receives its own webpage that the patient may visit.
If you are a clinic owner who would like to participate in Find Urgent Care's advanced listing please fill out this form on FindUrgentCare.com