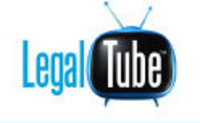 Birmingham, AL (Vocus) June 8, 2010
LegalTube.com, the online attorney video directory, reports continued increases in the number of visitors searching for lawyers that are specifically seeking videos of the lawyer as a means of introduction. One of the key factors when people find a lawyer, or any other professional service provider, is compatibility based upon a variety of individual personality factors, which have previously been best expressed in a person-to-person meeting, but now online attorney videos help people find the best lawyer for their needs without leaving their homes.
When someone turns to the web to find a lawyer today, they are greeted with such a large number of options that it is difficult for someone to know if he or she is method to find the best lawyer for that specific legal need. With many attorney web searches yielding millions of listings of lawyer web sites, web news articles about lawyers, online attorney directories and other attorney advertising, many people report confusion and even frustration when trying to find a lawyer online.
Lawyer videos provide users are an insight into the level of personnel service they will receive as well as the knowledge and experience of a lawyer in a specific area of the law and demonstration of special skills, such as being bilingual, an important factor for persons wishing to find an immigration attorney. These and other minute details that allow a prospective legal client to get that special feeling about a lawyer in order to retain that attorney or law firm's legal counsel. LegalTube.com offers listings of attorneys by state and city and all major legal practices, including Asbestos attorneys, bankruptcy attorneys, business law attorneys, criminal defense attorneys, divorce attorneys, employment & labor relations attorneys, environmental attorneys, family law attorneys, immigration attorneys, intellectual property attorneys, maritime law attorneys, personal injury attorneys, pharmaceuticals attorneys, real estate attorneys, securities litigation attorneys, social security & disability attorneys, tax attorneys, wills & estate attorneys and workers' compensation attorneys.
About LegalTube.com
LegalTube.com offers information and resources on all areas of the law, including a video directory of attorneys by city, state and areas of practice. With articles and an extensive video legal library explaining all areas of legal practice and breaking news on dangerous drug lawsuits, LegalTube.com can help visitors navigate complex legal issues and find a lawyer right for their situation. Choosing a lawyer is a complicated and individual for both the situation and people involved. Different legal matters call for attorneys with expertise and experience in that practice area, but there is also a matter of personalities. Most people want to find a lawyer that they feel will understand their situation, which may be unique, and work closely with them. Ease of communication today makes it possible to interview attorneys in an entire state rather than just one city. LegalTube.com attorney videos allow users to cross-examine the attorneys before deciding which one to contact.
###