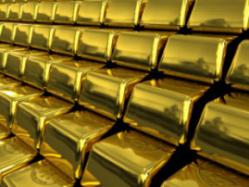 A Missouri woman located more than $6.1 Million in 2010--a record that still stands today as the highest personal unclaimed money find of all time
Los Angeles, CA (PRWEB) October 04, 2012
So how can nearly $100 Billion in cash and property go unclaimed in this great country? With unemployment soaring, middle-class families struggling and disposable income nothing but a memory, how can people simply ignore $100 Billion dollars that is free for the asking? According to Dan Anderson, a professional asset investigator at UnclaimedMoneyDiscovery.com, It boils down to lack of awareness. "People simply don't know about it or don't believe it's for real".
The source of this cash and property isn't fictional. It comes from lost bank accounts, unreturned rent deposits, credit card refunds, lost stocks and bonds, pension funds, tax refunds, life insurance, unclaimed child support payments, probates, savings bonds, court settlements, social security payments, annuities, forgotten safe deposit boxes, unused gift cards and many other sources. As many as 8 out of 10 people have money waiting. And while these claims can be as little as a few dollars, the average is more than $1,000 dollars.
Once your property enters the state unclaimed money system, it is going to be up to you to find it. Although many states make some basic efforts to reach the owners of unclaimed money, few have the manpower or the budgets available to do a thorough job. Often times these assets are missing key pieces of information by the time they reach the state, making it even harder for government officials to track anyone down. So most states simply provide access to their massive databases of unclaimed assets online, encouraging consumers to come and sift through the data themselves.
This is really where the unclaimed money controversy begins. States are adamant that finding and claiming unclaimed property is a free service and should never require a fee. Yet they do not have the advertising budgets to do an effective job creating public awareness. So what's the alternative? It's simple, really. Privatization. And it already exists. Let private enterprise pay the costs of spreading the word and then do the work. After all, we use experts for just about every paper-pushing task we don't want to do. Most folks don't complete their own tax return. They go out and hire a tax preparer; an expert who knows all the tricks. And by hiring that expert, they are far more likely to pay less tax and perhaps get something back at the end of the year. An expert does a better job. Finding unclaimed money is no different. It's a tedious process. Remember, money becomes lost for a reason, and usually that reason involves inaccurate data. For a successful search, the owner must know which state databases to access. Just because an individual lived in Wisconsin, doesn't mean his money ended up there. Assets can end up in the home state of the entity reporting the lost funds, or it can end up in any state in which a person lived over their lifetime. And then there's lost cash from relatives, both known and unknown. Was all the money from an estate actually distributed to the heirs? What if there wasn't a will? Where does the search begin? This is where expert help becomes invaluable.
There are two categories of unclaimed money experts. "Finders" are folks who scour state, federal and private lists for owners of unclaimed assets. Once they locate the owner, they take a large percentage of what is recovered as a fee. The primary problem with this type of expert is that they are usually focused on only a single higher value asset and do not provide the thorough research required to look for all known assets. In essence, they pick the lowest-hanging fruit and move on. The second category of expert is an unclaimed asset investigator like the folks at UnclaimedMoneyDiscovery.com. These are accredited genealogists and asset investigators. They typically work on a small flat-fee basis and spend quite a bit of time gathering detailed information from their client. They will then construct a family tree and begin tracing the likely path of unclaimed assets through the various state and federal databases. It is extremely tedious work but the results can often be spectacular. Just ask the Missouri woman who located more than $6.1 Million dollars in 2010—a record that still stands today as the highest single unclaimed money find of all time.
Hiring a professional unclaimed money expert isn't for everyone, but experts play an essential role in spreading public awareness and are responsible for helping return tens of millions of dollars to consumers every year; money that helps the economy and provides a needed financial boost to struggling families. Are they worth it? Good experts usually are. And UnclaimedMoneyDiscovery.com, will even provide a free, customized search to anyone who drops by their website. Go to:http://www.unclaimedmoneydiscovery.com/freesearch to cash in on this freebie.